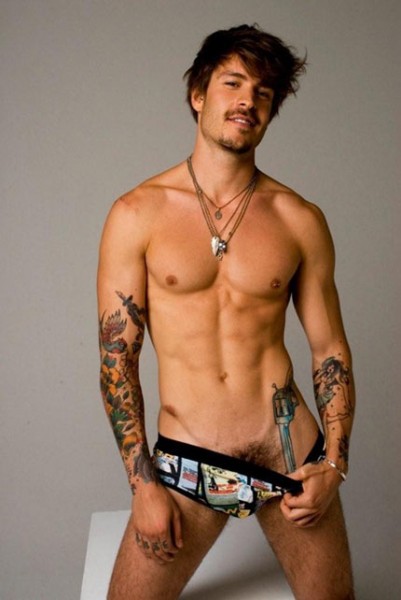 Boys are trouble. Trust me. Just look at this one (Mateus Verdelho). He looks like just the kind of guy that would let you butter him up — with butter — and then you'd just have this tattooed slippery male model on your hands, all ready to cause you all kinds of trouble. A world of well-lubed, butter-candy-nipples t-r-o-u-b-l-e. And think of the mess you'd make! No one wants that.
He looks hot in glasses, too. Boys in glasses rock.
The good pics of him are on Fuck Yeah Mateus Verdelho (via SquidSexLex); more of him pre-tattoos are at Made in Brazil and a couple more at Queer Sighted (image via).