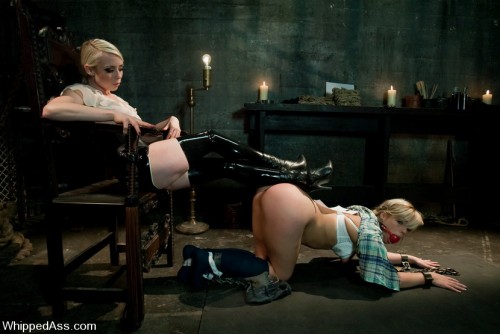 This post is always ultra-NSFW so I timed it for your weekend. Tell me what you want to see and I'll find it, free and from ethical producers. I got an email today asking for what to look at if you love the real indie porn lesbians at Crash Pad: if this is you, follow Courtney Trouble's work and do not stop. Enjoy!
Girls, girls, girls. We are fun, and so we can enjoy ourselves alone. David's Nudes (iPad friendly) has Alla, Annabelle Lee, pretty Elaine and Tatyana in locations where I want to go hiking, and cowgirl Rory for all the Europeans with a Wild West fetish.
Australian amateurs include: Lexy, Manuela, genuine unshaved redhead Katia, cutie-pie Anna, lovely busty Bridgette, smiley Larissa, and cute young MILF Lorna.
Explicit: this hottie and a sex machine, wow.
Let a bunch of lusty lesbians in the house, and there goes the neighborhood. Video (flash video, iPad unfriendly!) galleries of girls together *all over the house* include these licky brunettes, four ladies on the lawn, two more on the patio, a couple in the bedrooom, mixed haircolors on the couch, two blondes in the master bedroom, another combo in the back yard, and two that couldn't even fit in the house so they went to a nearby field. I, for one, would like to know where this magical house is.
Perhaps it is in France where the ladies wear no pants. They also make hand puppets. Sometimes the ladies, they say bottoms up — but mon dieu, those fingernails. Over at Kink, I thought this was a great girl-girl BDSM scene — as is this new scene with Lorelei Lee and a super cute blonde submissive.
Then there are girls who like boys, who like girls, who like… sex. Slightly kinky scenes include this couple with nylons and blindfolds, sex with the pantyhose on, and a basic shag with the stockings on. Girl-boy strap-on action, yes: this page has a few videos.
Much more kinky: a cutie submits to a devious male top, and I enjoyed this premise of a couple who adds a female dominant. Fantastic: Dana DeArmond and two women use a man as their sex toy. A double penetration scene is one thing. But am I the only one who looks at this double anal scene and think… nice wedding ring?
Image of Lorelei Lee from this gallery.