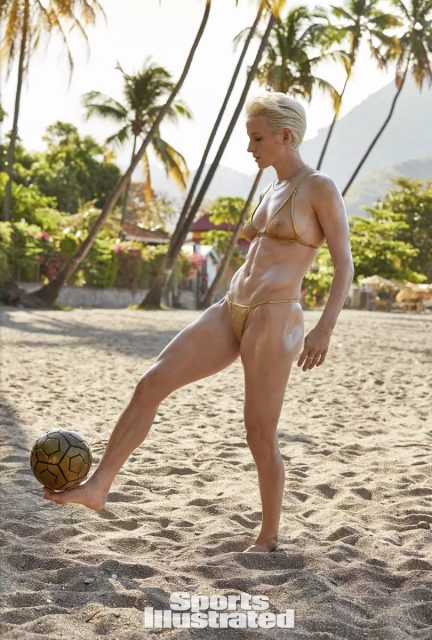 With all the anti-sex content filters on news aggregators it's now *really hard* to find these stories. Plus, few gatekeepers will allow sharing of this news post. Please pitch in to offset my labor on Patreon.
Are we gonna talk about Megan Rapinoe in Sport's Illustrated and how she's the first openly gay woman to be a SI swimsuit model? 😍 pic.twitter.com/o83xEGpQgc

— christina (@steeniston) July 9, 2019
Much gratitude to our thoughtful sponsor, Nubile Films.