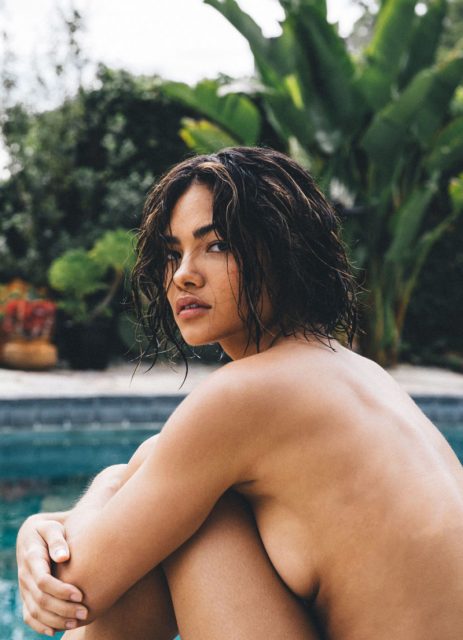 "New age restrictions on pornography that are set to come into effect in the UK next month are a "privacy timebomb", a new report has warned. "Due to the sensitive nature of age verification data, there needs to be a higher standard of protection than the baseline which is offered by data protection legislation," said Open Rights Group executive director Jim Killock."
* UK porn block is 'privacy timebomb' (Independent)
"Adult performer Violet Monroe was watching the new HBO Teen Drama "Euphoria" when she heard a familiar voice on the screen say "Oh, thank you. Aaaaaaahhhhh." … We contacted Kink.com's Mike Stabile, who was as surprised as Monroe about HBO's use of audio from their content. "Kink had no idea this was happening," Stabile told us."
* Violet Monroe Surprised by Kink.com Audio Cameo in HBO's 'Euphoria' (XBIZ)
"If you glance around a New York City subway car on any given day, you might spot a few advertisements for erectile dysfunction, male libido, and condoms. What you won't see are ads for Dame, a sex toy company for women and non-binary people—because the Metropolitan Transit Authority banned it last year."
* A Sex Toy Company Is Suing the NYC Subway for Censorship (Vice)
"On Sunday, Teen Vogue tweeted an article titled, "Why Sex Work Is Real Work," and many clutched their pearls at the audacity of talking to teens about sex work. Conservative talking heads quickly posted their disdain: "Why is a teen magazine promoting prostitution to their 13-year-old readers?" Others falsely equated sex work with sex trafficking, such as Lila Rose, the founder of the pro-life organization Live Action."
* Teen Vogue Defends Sex Work Because Teenage Girls Can Handle Politics (Popdust)
Find this post interesting? Support its creation on my Patreon page.
"Federal judge Joan Ericksen has sentenced Paul Hansmeier today to 14 years in prison for fraud … "Paul Hansmeier was the driving force behind this massive scheme," the government stated with repetitive, harsh rhetoric. "It was Hansmeier who came up with the idea to construct a copyright settlement mill focused on pornographic films. It was Hansmeier who directed his brother to upload clients' movies onto file-sharing websites to lure downloaders. It was Hansmeier who drafted nearly all of the legal pleadings used to deceive judges. It was Hansmeier who invented phantom hacking allegations…""
* Prenda Law's Paul Hansmeier Sentenced to 14 Years for Fraud (XBIZ)
"For a while, Lacey and Larkin's strategy had worked: They'd won case after case, with the support of Big Tech and civil libertarians alike. But by the time the Feds descended on Paradise Valley that morning in the spring of 2018, the tide had turned. Many of their friends and allies had fled, spooked in part by too much bad press. The tech industry, which faced withering scrutiny over its role in the outcome of the 2016 presidential election, had thrown them under the bus."
* Inside Backpage.com's Vicious Battle With the Feds (Wired)
Much gratitude to our thoughtful sponsor, Nubile Films.
On transparency, why information is key.
This is probably the first and last post about "ethical porn" on our site, it explains why and covers the logistics of what we do, pay and how our shoots work. It's a read but we think it's important.https://t.co/DVsRrdh1Fd
✖

— Four Chambers (@fourchambered) June 18, 2019
"This year, one thing stood out at the various parties and meetups: none of the people in attendance, from well-known porn stars to newly minted cam girls, could find each other on social media platforms. So we—your very much alive and visible authors—decided to search for one another. Sure enough, even typing our exact handles into Twitter's search bar yielded "no results.""
* Shadowbans: Secret Policies Depriving Sex Workers of Income and Community (Titsandsass)
"A nurse assumed every health problem related to being part of the sex trade — including my sexual assault, which in reality had no connection. She failed to consider how part of my mental health issues were related to events from my adolescence, like my suicide attempts, car crash, and abusive relationship. This nurse put together a false narrative, which made me simultaneously angry, frustrated, and hopeless."
* No, Nurse, My Health Issues Aren't All Rooted In My Sex Work (Bright Magazine)
"In conversation with Vulture this month, the filmmakers and showrunners behind these projects expressed in no small terms that the process of getting queer sex onscreen hasn't gotten any easier. But as more and more queer creators are being empowered to tell their own stories, onscreen depictions of LGBTQ intimacy have grown richer. Below, we ask Akhavan, Vida's Tanya Saracho, Special's Ryan O'Connell, Pose's Steven Canals, Port Authority's Danielle Lessovitz, and Wild Nights with Emily's Madeleine Olnek to break down their best sex scenes and explain what makes each work."
* How Do You Choreograph a Good Queer Sex Scene? 6 TV and Film Creators Explain. (Vulture)
Main post image of Cenit Nadir via In the blue sparkling water (C-Heads Magazine).