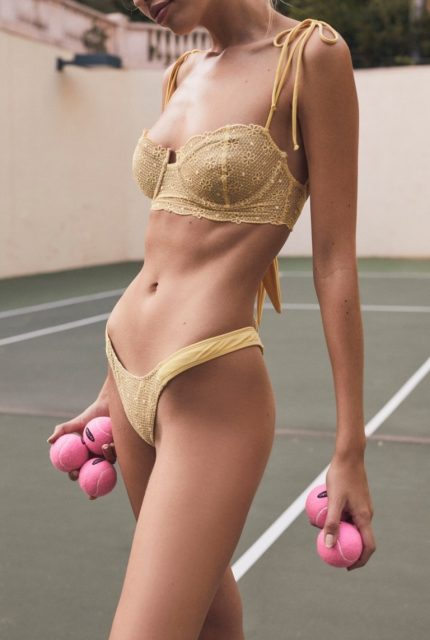 "Pornhub confirmed to BuzzFeed News that it is interested in acquiring Tumblr after news broke [today] that Verizon is looking to sell the blogging platform … Price said that restoring Tumblr's NSFW edge would be central to their acquisition of it, were it to actually happen. Tumblr owner Verizon is reportedly currently seeking a buyer for the blogging platform, which according to the Wall Street Journal has struggled to meet revenue targets."
* Pornhub Is "Extremely Interested" In Acquiring Tumblr (BuzzFeed)
"XBIZ has been investigating the general issue of corporate censorship of sex workers, the many stories about possible extortion attempts by rogue social media platform employees and anonymous associates … What is actually happening is that for the past several months an anonymous person (or persons) has been systematically and deliberately harassing members of a historically marginalized group (sex workers) through at least two interlinked Twitter accounts. The victims targeted by this campaign are almost exclusively women. The Twitter accounts have been set up exclusively for this purpose and post nothing but tweets targeting their victims on a daily basis."
* Twitter, Instagram Fail to Stop Shadowy Campaign Against Porn Stars (XBIZ)
"The show purports to unpack the stereotypes of life as a dominatrix, but really just reinforces them at every turn. The main character is reduced to an archetype of an angry, traumatized woman who aggressively yells at men and is a control freak. Like most mainstream portrayal of BDSM, a nuanced understanding of power dynamics, consent and negotiation are utterly missing."
* A Dominatrix Reviews 'Bonding,' Netflix's Show About a Dominatrix (Vice)
"More than a hundred sex workers and supporters marched in Mexico City on Wednesday, asking the government to recognize their legal status and guarantee access to HIV medication after fears of shortages under President Andres Manuel Lopez Obrador … In 2014, a Mexico City judge ruled that sex workers had the right to be recognized as non-salaried workers, making their work legal, but activists say the local law hasn't been updated to reflect the decision."
* 'Who owns the street corner?': Mexico City sex workers march for rights (Reuters)
Find this post interesting? Support its creation on my Patreon page.
"While the country outside Vibe's walls continues to struggle with conversations about sex, the bar's staff of self-educated vibe sommeliers is more than happy to answer questions, give recommendations and talk specs. There's even a diagram of the female anatomy printed on the menu, alongside a list of cocktails including cassis oolong and Calpis-hai, a yogurt-based soft drink with a shot of shochu."
* Inside Vibe Bar, Japan's Premier (and Underground) Dildo Bar (Playboy)
"There are layout and structural similarities between PleazeMe and Facebook, but in all rational reality, that's where any comparisons end. PleazeMe, while intended for anonymous, erotic conversation, already seems like a lighter, more positive destination for our online brains … Photo sharing is limited to holding a private photo vault that users can share with approved members, because indiscriminate photo sharing is something that can immediately ruin the experience on any social network. The focus of the network is to encourage and promote open discussion about sex and sexuality without any type of censorship or fear of the ban hammer due to certain keywords."
* PleazeMe Is A Delightfully Erotic Yet Somehow Way Less Creepy Facebook (Forbes)
"In January, Slixa gave out $5,000 in awards for critical essays about the impacts of FOSTA/SESTA, in the US and globally. In addition to that prize money, we made $5,000 in donations to sex work-focused organizations to match the awards given for writing. Last month, Slixa pushed to highlight the work of two important organizations (The Black Sex Worker Collective, and the Desiree Alliance) doing on-the-ground work with providers and advocating for the rights of marginalized peoples whose lives are most threatened by these vague and puritanical new Federal laws … This month it is our goal to help the Woodhull Freedom Foundation make their 10th annual Sexual Freedom Summit more inclusive and more accessible by more people than ever before."
* Giving Back Matters More Now: A Letter From Slixa.com's CEO (Slixa)
"An ominous warning from Kentucky state Attorney General Andy Beshear suggests that the Derby is a prime target for sex traffickers … [yet] many sex worker advocacy groups and anti-trafficking organizations alike say that there isn't much evidence to support the idea that events like the Super Bowl or the Kentucky Derby are correlated with a rise in sex trafficking rates."
* No, 'Sex Trafficking' Won't Actually Increase During the Kentucky Derby (Rolling Stone)
Much gratitude to our thoughtful sponsor, Nubile Films.
Porn is easier to access than ever.

Porn Hub generates more than 100 million visits a day. And most of those views come from people under 34 years old.@lilkat_bigworld reports on the conversations that happen behind the scenes in mainstream porn: https://t.co/RxoPFk86hY pic.twitter.com/hytgJpi67s

— NPR One (@NPRone) May 1, 2019
"This weekend, we successfully ran the third London Porn Film Festival. We were attacked by trans and sex worker exclusionary radical feminists, who reported us to Camden Council. Despite increased costs, an aggressive threat of prosecution, being forced to censor sections of our closing film, and a visit from the police, we had our best year yet. We received incredible community support and were steadfast in our determination to ensure the festival went ahead."
* Why we run London Porn Film Festival despite protests, censorship, and hate (Dazed)
"I have been a medical doctor in South Africa for 10 years now and a sexuality and health communicator for eight. Whether the topic is condom use, sexually transmitted diseases, pregnancy, or contraception, messaging for young people tends to focus on the prevention of disease and pregnancy rather than consent or pleasure."
* I'm a Doctor and I Believe Sexual Pleasure Is a Human Right (Teen Vogue)
Main post image via Daphne Groeneveld by Zoey Grossman (Portraits of Girls).