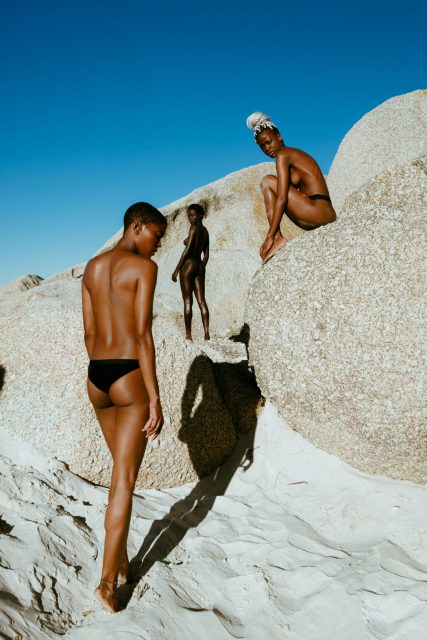 "If you look up Dr. Damian Jacob Markiewicz Sendler online, you might think he has a MD and a PhD from Harvard Medical School … Based on the information available online, Sendler could be one of the most accomplished 28-year-olds in medicine. But he's not. Those are all lies … [he] has appeared in numerous media outlets—Vice, Playboy, Savage Lovecast, Huffington Post, Insider, Bustle, Thrive Global, Women's Health, and Forbes, among others. Many of these platforms have published Sendler's lies and publicized his bizarre and irresponsible studies on necrophilia, zoophilia, lethal erotic asphyxiation, and sexual assault. And until recently, he was soliciting patients through his website where he offered online psychotherapy and sex therapy."
* The Fake Sex Doctor Who Conned the Media Into Publicizing His Bizarre Research on Suicide, Butt-Fisting, and Bestiality (Gizmodo)
"State Sens. Julia Salazar, D-Brooklyn and Jessica Ramos, D-Queens, along with Assemblyman Richard Gottfried, D-Manhattan, announced their intention to introduce a comprehensive sex work decriminalization legislation on Monday. The bill has already received support from State Sen. Brad Hoylman, D-Manhattan, and assembly members Dan Quart, D-Manhattan and Linda Rosenthal, D-Manhattan."
* New York Democrats announce plans to decriminalize sex work (Salon)
"Sex workers across 33 countries who face repressive policing — identified as arrest, imprisonment, confiscation of needles, syringes, condoms, displacement to new area or physical or sexual violence by officers — have a three times higher chance of experiencing physical or sexual violence, according to a new study."
* More violence, sexual infections when sex work is criminalized, study finds (CNN)
Find this post interesting? Support its creation on my Patreon page.
The vagina-splaining guy from two weeks ago is back with an 8000-word (!) MANifesto about why he's still right and the rest of the world is wrong about vaginas and vulvas. He just can't handle being corrected about an error in female anatomy (or about anything else) by women.

— ErosBlog 🍇 Bacchus (@ErosBlogBacchus) March 1, 2019
"Fox Rothschild partner Lincoln Bandlow, who has led a nationwide copyright infringement litigation campaign on behalf of a pornography producer, was sanctioned $750 by a federal magistrate judge in California … Bandlow … has filed more than 2,500 copyright infringement claims on behalf of Strike 3, helping to make last year hit a record for the most copyright claims brought across U.S. federal courts in at least a decade. The company's cases accuse Internet IP addresses of stealing the pornography Strike 3 produces under brands such as "Vixen," "Blacked" and "Tushy." The cases typically settle before the defendants are named in court."
* Judge Sanctions Fox Rothschild Partner in Porn Copyright Cases (Law.com)
"In Osaka, Japan, in early 1971, a hotel accidentally began transmitting its closed-circuit TV signal to adjacent buildings, thanks to the signal being carried by the steel railing on the hotel's roof. Thanks to this incident, a few things happened …"
* A Cultural History of Porn in the Hotel Room (MEL)
"Comparing augmented reality with virtual reality, it's unfortunate the latter has received the lion's share of attention over the last few years, especially since AR has the potential to completely change the adult entertainment landscape … After reviewing the site's recommendations, we decided to share what it deems the best X-rated AR apps out there."
* The Best Adult Augmented Reality Apps of 2019 (Future of Sex)
"I came to Las Vegas to find out what it's like to be a male porn star today. A lot of the coverage of the industry concerns male viewers of pornography, especially boys—whether they're addicted, if porn is ruining their intimate lives, teaching them the wrong things about sex, or giving them erectile dysfunction. But I was curious about male performers: what their lives are like, whether they find their work fulfilling, how they structure their personal relationships and families, how making porn impacts their mental health. "
* What It's Like to Be a Male Porn Star in 2019 (GQ)
Much gratitude to our thoughtful sponsor, Nubile Films.
What's the biggest lesson you've learned from porn? #PornTaughtMe

— Missy Martinez (@MissyXMartinez) February 28, 2019
"Gia Isabella is a self-identified love witch, who brings elements of sex magic into her sessions. "I'm a surreal-ator, and I work in surreal-estate," she says with a playful wink and a smile. I have been providing professional sexual services for the past decade, but this was my first time seeing a fellow sex worker."
* There's a Sex Worker Mixing Witchcraft into Her Bag of Tricks (Broke-Ass Stuart)
"Consensual adult sex work and sex trafficking will likely always operate in overlapping spaces—whether online or offline. And just as the crackdown on Backpage has changed the landscape for sex workers, it's also pushed more sex trafficking onto the streets, where there's no telling who a client is before getting into a car. The internet certainly made it easier for everyone to sell sex, but it made it safer for a lot of people, too."
* Sex Workers Say They Feel Less Safe Without Backpage. Nothing Online Has Replaced It. (Slate)
Warning for survivors of sexual assault and trauma. "In 2016 or early 2017, Paul Manafort's 32-year-old daughter Andrea's cell phone was hacked … Yet one cluster of texts never entered public discourse in the same way … [they describe] a decade of coercive and manipulative sexual behavior, in which Manafort allegedly forced his wife, vulnerable from having sustained brain damage after a near-death horseback riding accident years before, to engage in "gang bangs" with black men while he watched."
* Kompromat: Or, Revelations from the Unpublished Portions of Andrea Manafort's Hacked Texts (Los Angeles Review of Books)
Warning for survivors of sexual assault and trauma. "He was big on sex. Inside and outside the church, George Pell built his career preaching the sex rules of his faith. Intransigence made Pell a celebrity. Standing up to the zeitgeist, demanding obedience, listing sins and condemning sinners kept him in the news."
* Brutal and dogmatic, George Pell waged war on sex – even as he abused children (Guardian)
Main post image via Sisterhood (C-Heads).