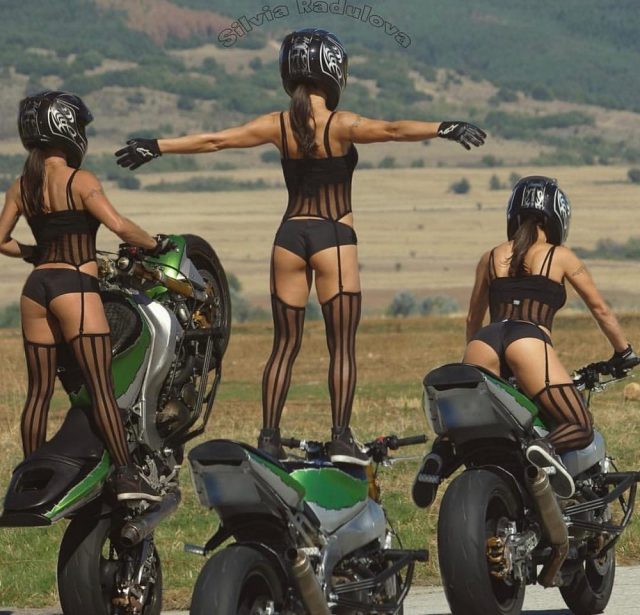 "The Manatomy Awards themselves really do span the gamut. Not only are tried-and-true categories like "Best Butt," "Best Full-Frontal" and "Best Gay Scene" represented, but Mr. Man also got … creative, and not in a safe-for-work way. From "Best Celebrity Taint" and "Cleanest Butthole" to "Best Ass in the Grass," some of these awards for on-screen nudity are downright shocking!"
* The Naked Celebrity Experts at Mr. Man Have Awards for All Their Favorite On-Screen Nudity (Hornet)
Shameless plug for my friend Steve Diet Goedde's new fetish photography book Kickstarter, EXTEMPORE.
"Bangladeshi authorities have blocked almost 20,000 websites as part of "war against pornography". Popular social media apps such as TikTok and Bigo – which authorities believe are misused – have also been blocked in the South Asian nation, Jabbar said. Apps including Instagram and Facebook are also being monitored as part of the crackdown. Most of the blocked sites are foreign, but a few local websites and social media platforms have also faced action under the crackdown, he added."
* Country bans internet pornography as part of 'war' on indecency (Yahoo News UK)
"Writing for The Topeka Capital-Journal, Tim Carpenter reported on a pair of bills introduced in the Kansas House last week that ostensibly seek to fund human trafficking initiatives by mandating default content blocking features on all new internet-capable devices sold in the state; and by imposing a sin tax on customers visiting adult-oriented businesses."
* Kansas Lawmakers Want Porn Money (Again) (XBIZ)
Find this post interesting? Support its creation on my Patreon page.
"It's not uncommon for women to let their straight partners play in a "monogamy gray zone," to give guys access to tensional outlets that allow them to cheat without really cheating. "Happy ending" massages, oral sex at bachelor parties, lap dances, escorts at conferences … influenced by ubiquitous pop-cultural cues, many people believe that men need these opportunities for recreational "sorta sex" because "it's how men are." It's how women are, too, it seems."
* The Bored Sex (The Atlantic)
"In rejecting a San Francisco resident's request for a vanity license plate that would have been shorthand for "leather daddy," the DMV noted the phrase's "sexual connotation" and how it can be read "as a term of lust or depravity" in the letter it sent to Robert Haynes in January explaining its decision."
* CA DMV rejects leather vanity plate (Bay Area Reporter)
"A recent example of porn's robotic trend was highlighted in a recent article in the U.K.'s "Mirror," which looked at web sci-fi series "Future Darkly," an Adult Time production featuring the Aura Doll in a product placement deal alongside human co-stars Whitney Wright and Tommy Pistol. The series will run in six episodes between February and July 2019."
* Sex Robots: Porn's Next Frontier? (XBIZ)
Much gratitude to our thoughtful sponsor, Nubile Films.
"A team of medieval historians working in the archives at the University of York has found evidence that a nun in the 14th century faked her own death and crafted a dummy "in the likeness of her body" in order to escape her convent and pursue – in the words of the archbishop of the time – "the way of carnal lust"."
* Archive shows medieval nun faked her own death to escape convent (Guardian)
Main post photo via: #NotYourValentine: Controversial Brand Honey Birdette Lingerie Flashmob Takes To Sydney (Design You Trust)