Do women like porn? Is there really "porn for women?"
Do women read sex blogs, cruise porn sites and watch sexually explicit videos for their own pleasure?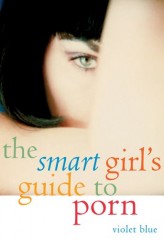 Are our fantasies just as much about fucking, as they are supposed to be about shopping? Are we tired of lame, insulting, stereotypical porn?
The answer is yes to all of these questions.
You may have a lot of questions about women and porn: I have a lot of well-researched answers. This page is a great place to start, and there is a lot more information at Our Porn, Ourselves. Read the origins and pro-women, pro-porn principles. This website is a resource that aims to create an alternative and constructive conversation on the use of pornography by women, and in turn offer balance to the anti-porn feminist agenda.
Women enjoy porn and erotica of all kinds, and it's a fact – don't listen to sensationalists who would like to convince you otherwise. On this website, in articles further down this page and in my book on women and porn I explain how to find good porn, what kind of porn women like and don't like (you'll be surprised), the degradation question, how to avoid horrifying boob jobs in your porn, and more.
My blog – here on Tinynibbles – is for the savvy porn shopper. I talk about why porn sucks, I find porn where all the hot guys are, and offer a huge amount of information about online porn, RSS, online video, porn podcasts, safe porn surfing, oodles of links to hot free porn sites, grrrl-positive online porn review forums, and how to shop for porn (and watch it) with a lover.
Answers to many of your questions – from finding hot porn to dealing with getting grossed out by stuff we don't want to see, to the "degradation" myths and more – are in a book I wrote, The Smart Girl's Guide to Porn (also: UK). Read the table of contents here; listen to the introduction as I read it in my podcast Open Source Sex #41; hear it right now with this link (MP3).
Read what a woman needs to know for her first times exploring pornography in this excerpt from my book The Smart Girl's Guide To Porn published on The Oprah Winfrey website: Chapter 3: I Was a Porn Virgin.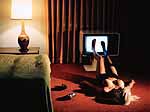 After reading Smart Girl's Guide to Porn, Wired said: "Her focus on answering common questions — What if you don't look like a porn star? Why does the guy always ejaculate on the woman? How do they do it with those fingernails? — and her emphasis on giving the reader the tools to discover and find her own porn is more valuable than a list of recommended titles. I'm no newbie and I learned something; the book will be eye-opening for many women and probably some men, too. Meanwhile, Violet's enthusiasm for porn inspired me to put the effort into finding adult content that I genuinely like, rather than settling for what's easy to find. That's a smart girl."
Hot porn websites that women especially enjoy:

Pornography is still a controversial genre, and probably always will be. Granted, there's a lot of lame porn out there, but that's largely because porn is usually produced as a sex toy and not as the films we'd expect them to be. However, in general, most viewers and directors consider film an artistic medium, and the trick is finding filmmakers within the adult industry that take their craft seriously. If you share these sensibilities, check out a small selection of my articles from various sources:
* There's a fantastic indie porn film fest that tours North America every year — read about it in Have Highbrow Porn, Will Travel – Violet Blue investigates CineKink, the X-rated Sundance.
* Wanna have sex like a porn star? Not really. Porn performers take some pretty serious risks to have all that unprotected sex with strangers — find out in The Realities of Porn Sex what's safe, what's not, and how porn stars are protecting themselves (or not).
* I followed that article up with a piece in the San Francisco Chronicle, where I asked different performers about their physical prep for sex scenes in How to have sex like a porn star: You too can have glamorous porn star sex; Violet Blue gets techniques from the pros.
* But how do the porn performers themselves feel about what they do? I wanted to find out what the emotional (and physical) realities are like for the new generation of young women who love extreme sport fucking, and do it on camera. Read my San Francisco Chronicle article, Sex for money, not love: Violet Blue asks rising adult superstar Lorelei Lee about the differences between sex work and sex not-for-work.
* Porn music sucks. Some hate it, some love it, subcultures have sprung up around it, and porn has yet to really master it, and who knew there was so much to this sub genre? Bad porn music is like an embarrassing side effect of a promising arousal pill, and is part and parcel of our porn viewing experience. Most porn consumers hate it (and most porn reviewers loathe it), yet we are stuck with it during some pretty crucial masturbatory moments, and we either put up with it or consign ourselves to the mute button. Read more in Porn Music Still Sucks, Part One.
* Porn Music Still Sucks Part Two: The Filmmakers Good music in porn? It's not a myth — it's out there, and this article shows you where to find it. Part two in my series about the vagaries of porn music examines why music in porn needs to be different than music for non-erotic films, and reviews porn directors whose careful attention to music makes their porn superior films.
* A Long Kiss Goodnight to Linda Lovelace Legendary star of Deep Throat died this year from a car crash, but that was nothing compared to the car wreck that was the intermingling of her public and private lives. Not to mention the effect she had on our nation's psyche on porn.
Organizations such as Stop Porn Culture fuel the anti-porn arguments, and pro-porn women and men who support us want a sane, fact-filled dialog. Here is a quick video rundown on women and porn: