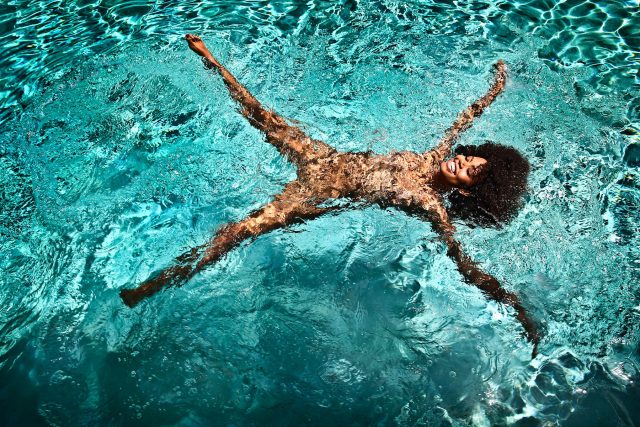 "Justice Department attorneys have asked a federal judge to extend by two weeks their response to a lawsuit that challenges the constitutionality of FOSTA and seeks a preliminary injunction over the new law. Woodhull Freedom Foundation and other plaintiffs sued the government last month following President Trump signing FOSTA into law in early April."
* Justice Department Wants More Time to Respond to FOSTA Lawsuit (XBIZ)
"From the message boards, I learned how background and reference checks worked, and that a fair amount of scrutiny was expected from "reputable" escorts. I learned ID checks and condoms were universal. I learned giving a client a warm washcloth after sex was a professional courtesy. I felt empowered knowing what the rules and expectations were. I insisted on things, confident hundreds of other women were enforcing the same boundaries. No client ever suggested that I was being too careful or too uptight. They seemed relieved by my dogmatism. They knew they could trust me because I was consistent and uncompromising. I never felt this way when negotiating with men in the hookup culture."
* The First Time I Was Paid for Sex, I Was Hooked (VICE)
"Gary gets discipline meted out by saying "Alexa, punish." This causes the digital Domme to answer with "Has the slut been naughty?" The sub's responses from that point on can lead Mistress Alexa to deliver various reprimands, such as chasting the speaker for wasting her time after hearing a "no," or delivering a minute-long series of electrical shocks when hearing "extremely.""
* Spank Me, Alexa: Turning a Smart Speaker into a Dominatrix (Future of Sex)
Find this post interesting? Support its creation on my Patreon page.
"On the off chance that you know anything about me, it's probably about my work as a comedian, or maybe as the co-creator of The Daily Show, or as one of the co-founders of Air America Radio … But the path to getting that care was not easy. In fact, it was paved with deception because as a pregnant teenager, I was tricked by an ad on a bus for a fake woman's health center, also known as a "crisis pregnancy center.""
* l Was Tricked By A 'Fake Reproductive Health Center.' Now I'm Fighting For Other Women. (Huffington Post)
"Fang described the training courses as "empowerment sexuality education," as they teach adolescents how to have sex safely and responsibly. "Empowerment sexuality education aims to help teenagers make their own choice about sex, which is a key part of a person's personal growth. It's actually an education of life," he said. Fang said the courses are also tailored to give different perspectives of gender equality, LGBT rights and feminism. "It's not only about the sexual knowledge. We are teaching values," he said."
* China's first authorized sex educators to break decades of silence (CNN)
"… when I arrived in Mumbai last month to become NPR's India correspondent, I was surprised by the big box office hit: a "Sex-and-the-City" type Hindi-language comedy about four heroines who hook up, chain-smoke, drink until they vomit and cuss like sailors. Oh, and there's a masturbation scene with a dildo, which I'll get to later."
* Bollywood Raises Eyebrows With 'Sex And The City'-Style Rom-Com (NPR)
Much gratitude to our thoughtful sponsor, Nubile Films.
"Opponents of legalized prostitution in Nye County, Nev., failed by Friday's deadline to turn in the required 1,963 signatures to place a referendum on the November ballot to eliminate the county's brothels. Sheri's Ranch, Chicken Ranch, Love Ranch, Dennis Hof's Cathouse and Dennis Hof's Alien Cathouse brothels legally do business as brothels in Nye County, which is about an hour-and-a-half drive from Las Vegas."
* Opponents of Legalized Prostitution in Nye County Fail to Get Enough Signatures (XBIZ)
"Marry a rapist she met in prison? Check. Praise Jesus Christ because "he invented bondage" and eat the ear off a cadaver while tripping on acid in a city morgue? Done. Dalle also delighted in embarrassing journalists, whether on live TV or one-on-one, like the time a reporter stopped her on a Paris street after she'd been convicted of cocaine possession in the mid-1990s."
* The Wild Life of France's Most Dangerously Sexy Femme Fatale (Daily Beast)
Main post photo: the ever-gorgeous Nereyda Bird, featured in Lui Magazine. More of her can be seen at Jim Malucci Photography.