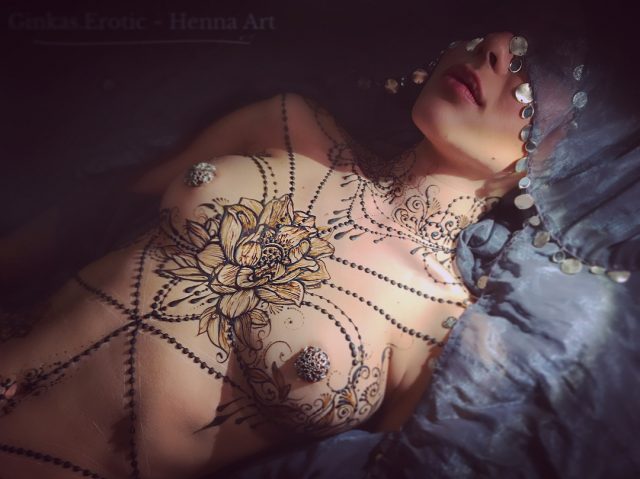 I notice that EFF is missing from their list. Very disappointing. "Calling attention to bias and discrimination against sex workers, marches for International Whore's Day will be held on Saturday in Los Angeles, New York, Washington, Chicago, the Bay Area, Austin and Las Vegas. All allies of sex workers are invited to attend the event. The march will bring together sex workers, sex worker rights advocates, civil rights advocates, freedom of speech advocates, members of the ACLU, APAC, Sex Workers Outreach Project, Free Speech Coalition and many others in an effort to combat bias, discrimination and hate toward sex workers and others who face discrimination."
* International Whore's Day March to Rally Support for Sex Workers (XBIZ)
Looks like @instagram has the reinstated #woman hashtag – but #sexworkersrights #sexworkiswork #stripper #femalestripper (but not #malestripper) etc are still banned. https://t.co/MtTuG3mnEK

— Jiz Lee (@jizlee) May 29, 2018
Find this post interesting? Support its creation on my Patreon page.
"Now, Sens. Elizabeth Warren (D-Mass.) and Marco Rubio (R-Fla.), who both voted for the first bill, are pushing a proposal in the Senate that would impose similar restrictions on sex workers' bank accounts — a move that sex workers say could further endanger their income, safety and lives. … The bill, which passed the House in overwhelming fashion last month, would increase pressure on banks to shut down the accounts of anyone suspected of engaging in trafficking."
* First Congress Took Sex Workers' Websites. Now It's Coming For Their Bank Accounts. (Huffington Post)
"VPNhub [has launched], and offers "free and unlimited bandwidth" on your platform of choice, as long as it's iOS, Android, Windows and Mac OS (although the last two are premium-only) … The company claims that VPNhub has 1,000 servers in more than 15 countries, and that it will not log user data or browsing activity itself. It is, however, ad-supported, with users required to cough up for VPNhub Premium to remove the ads, and to use the desktop versions of the platform."
* Pornhub made a VPN (Engadget)
"The book world has been in an uproar recently after an author legally trademarked a common usage word. The word "cocky" is now trademarked for use in a romance book series called The Cocky Brothers. Because of this trademark, not only in the series title but, more specifically, on the word "cocky," any author who uses the word cocky in a book title, or novel they have in a romance series, are infringing on that trademark and are open to legal proceedings against them by the trademark author, Faleena Hopkins."
* The 'Cocky' Trademark Author Just Got Cockier (Inquisitr)
"Elon Musk's ongoing criticism of the media took a strange turn late Saturday when he praised an analysis of media bias produced by a [marketing] website linked to NXIVM, a group which federal prosecutors have described as an exploitative pyramid scheme [and is characterized as being a sex-slavery cult]."
* Elon Musk Criticizes Media By Tweeting Link to Article With Ties to Sex Cult (Fortune)
"Acclaimed queercore filmmaker Bruce LaBruce's 'The Misandrists' centers on the men-overthrowing Female Liberation Army. And it's like nothing you've ever seen before. … The Misandrists' first scenes feature two sets of female lovers, the second of which is forced to watch gay male porn in order to learn how to make the FLA's own forthcoming X-rated opus, which Big Mother believes will help upend current misogynistic power structures."
* The Punk-Rock Porn Movie That Lays Waste to the Patriarchy (Daily Beast)
Much gratitude to our thoughtful sponsor, Nubile Films.
Because my mobility devices and my disability don't negate my sexuality as a force of nature. #EhlersDanlosStrong ✊🏻✊🏻✊🏻 pic.twitter.com/36ExHwTI1Q

— Jane Way 🖖🏻 (@janewayxyz) April 28, 2018
Warning for survivors of sexual assault, trauma, and abuse. "When the #MeToo reckonings started in October, it had been almost 10 months since Nikki Benz wrote on Twitter that she had been sexually assaulted on a porn set. It had been nine months since her alleged assailants sued her for defamation and intentional infliction of emotional distress; the men filed the ongoing lawsuit Jan. 11, 2017, the same day that she reported the attack to Los Angeles police. The May weekend that porn star Stormy Daniels was applauded for lampooning Donald Trump on Saturday Night Live, Benz was bracing herself for a conversation with a deputy district attorney."
* A Porn Star Said She Was Assaulted On Set. Then She Was Sued For Defamation. (BuzzFeed)
"Sweden has passed a new law saying that sex without consent is rape, even when there are no threats or force involved. The new law, due to come into effect on 1 July, says a person must give clear consent, verbal or physical … With the new legislation, approved in parliament by 257 votes against 38, Sweden joins other European countries like the United Kingdom and Germany where sex without consent is considered rape."
* Sex without consent is rape, says Sweden (BBC)
"A change in American law intended to reduce sex trafficking [FOSTA-SESTA] is affecting the incomes and safety of sex workers in Newfoundland and Labrador, according to one local activist. … SHOP is hearing from sex workers in St. John's who are losing business, and therefore income, forcing some of them to rely on food banks and emergency shelters."
* American sex trafficking law makes sex workers [in Canada] less safe, says activist (CBC News)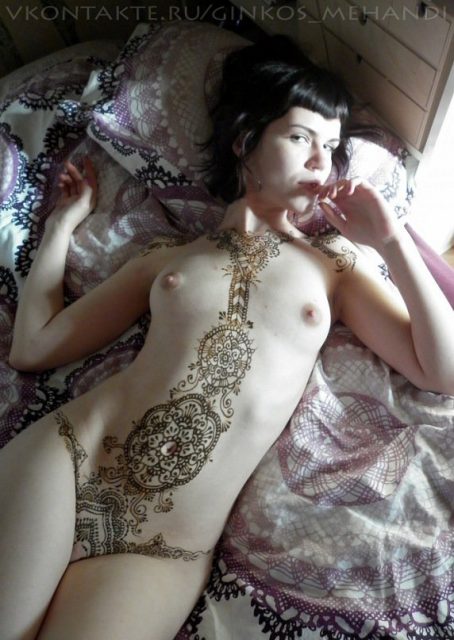 Photos by Ginka's Erotic via Design You Trust.