This book made me sane and it saved my life. Every person with corresponding gear in their pants should own a copy. "For generations of girls, "Our Bodies, Ourselves" was the starter pack to adulthood: It let you know whether your vulva was weird looking (it wasn't), what kind of birth control you might want to use and whether you were the only one who had a special relationship with your pillow. (You weren't, Page 162 assured.) But after nearly 50 years, Our Bodies Ourselves, the Boston nonprofit home of the book, will stop publishing the pubescent tome amid a period of "transition.""
* 'Our Bodies, Ourselves'? It's Shelved (NYT)
See also: How Learning to Love My Vagina Affirmed My Manhood (Vice)
Find this post helpful? Support its creation on my Patreon page.
"SAG-AFTRA [Screen Actors Guild‐American Federation of Television and Radio Artists] has called for a ban on auditions in hotel rooms and residences, where many reported incidents of sexual harassment and assault have occurred."
* SAG-AFTRA Bans Auditions In Hotel Rooms And Residences (Deadline)
"The Los Angeles County District Attorney's Office is reviewing a sexual assault case against Kevin Spacey, Variety has confirmed. The former "House of Cards" star has been accused of sexual misconduct by numerous men in the U.S. and in England. Scotland Yard is investigating at least three sexual assault complaints against the Oscar winner."
* Kevin Spacey Sexual Assault Case to Be Reviewed by L.A. District Attorney (Variety)
"A pornographic video that falsely claimed to show Hillary Clinton engaged in a sex act has been traced back to an account that Reddit acknowledged on Tuesday is linked to Russia's Internet Research Agency. … The video was viewed more than 250,000 times on Pornhub."
* Russia-linked account pushed fake Hillary Clinton sex video (NBC News)
Much gratitude to our thoughtful sponsor, Nubile Films.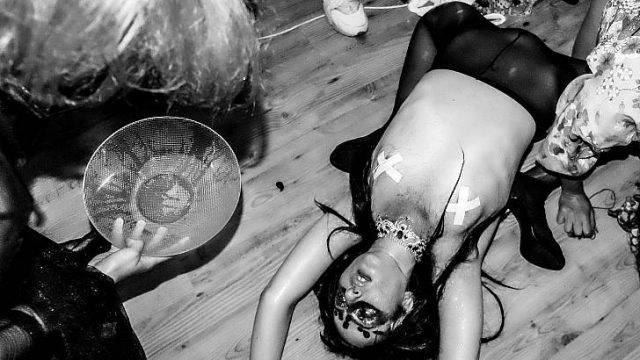 "In a landmark case in California, one of the largest ever judgements in a revenge porn case has seen the United States District Court awarding $6.4 million to a Los Angeles County woman. … It took four years for the case to come to a head … Copyright, not necessarily human decency, won out in the end, with the plaintiff basing the case around the violation of copyright regarding the distributed images."
* Woman is awarded $6.4 million in one of the largest revenge porn cases ever (Mashable)
"Reliable data are difficult to come by, but softer services seem to be gaining popularity at the expense of harder ones such as vaginal sex (which is illegal but widely available) or oral sex (which is legal). The sex trade in Japan has long been about not only intercourse, but also the yearning for intimacy and romance, says Masahiro Yamada, a sociologist, and these are the services that are growing."
* Japan's sex industry is becoming less sexual (The Economist)
"Three years after revealing the (AI-enhanced) Realbotix project to the public, the first iteration of the robotic sex doll head will finally make it into bedrooms around the world. This week RealDoll, the makers of the famous silicone love doll line, announced that the RealDoll X will go on sale later this month."
* RealDoll X: 1st Generation Sexbot from Realbotix Goes on Sale This Month (Future of Sex)
Thinking today of the fiery brilliance of Maori trans woman politician Georgina Beyer, a former sex worker, whose impassioned speech in New Zealand's Parliament helped win the decriminalization of sex work. Listen to @oftvpodcast for more on her: https://t.co/dwnQ2O7Vtk pic.twitter.com/8uHxe5qyCx

— Morgan M Page (@morganmpage) April 13, 2018