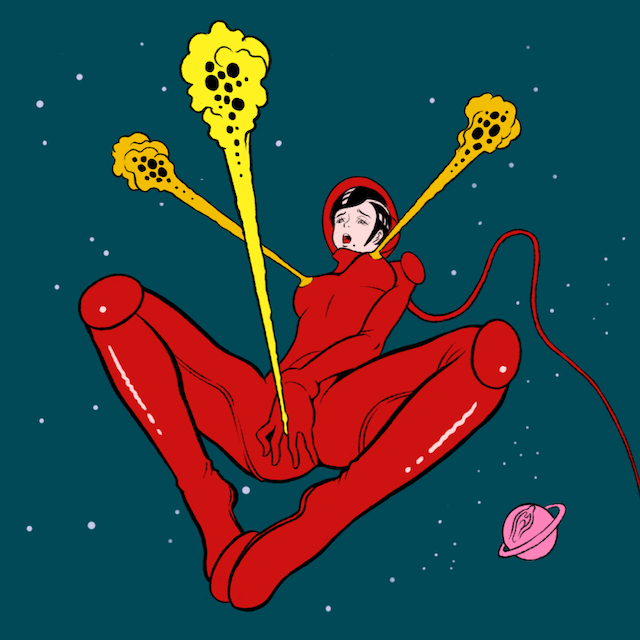 "Elon Musk responded Thursday to rumors that he attended a sex party hosted by a venture capital firm where attendees were allegedly taking an enhanced version of ecstasy and "stroking one another." Musk disputes the description of the event, saying he didn't see any inappropriate or illegal activities and thought he was attending a costume party."
* Elon Musk Calls Sex Party Description 'Salacious Nonsense' (Daily Dot)
"After demoing Harmony's admittedly corny stand-up abilities, McMullen removed her wig exposing a mess of circuits, motors and wires. He then peeled back the silicone surface of her face to reveal a foam skeleton peppered with an array of small, round magnets. Those magnets will allow users to replace damaged faces or swap them out for different visages altogether. Within moments Harmony was someone completely different. She had a brand-new mug and a different voice to match. Just like that Harmony was Solana and that eerie feeling crept back in."
* There's a new sex robot in town: Say hello to Solana (Engadget)
See also: Turn Your Orgasm into a Work of Art at CES (Future of Sex)
Find this post interesting? Support its creation on my Patreon page.
"Culver City, Calif.-based Intellectual Property Corporation (IPC), which specializes in TV and film documentaries, has been tapped to produce the business-of-sex series. IPC was best known for the docuseries, "Leah Remini: Scientology and the Aftermath," which investigated the Church of Scientology."
* CNBC Is Developing a Business-of-Sex Docuseries (XBIZ)
"Members of Overwatch's cast of heroes—D.Va, Mercy, and Tracer—snagged the first, second, and third place, respectively. These top three lady characters had over 8 million searches combined on Pornhub. Misty from Pokémon (2.6 million searches) beat out Tomb Raider's Lara Craft( 2.2 million searches) for a fourth place spot and Zelda grabbed number six."
* Pornhub Reveals the Most Popular Gaming Characters in Porn (Daily Dot)
"A porn website stole a French karate teacher's identity, founded a cryptocurrency for porn, then vanished. Fantasy Market billed itself as a cryptocurrency-powered live sex site and offered users "Fantasy Market Tokens" to request sex acts from performers on camera. Fantasy Market's CEO "Jonathan Lucas" claimed to have raised nearly $5 million in FMT sales, the New York Post reported. But Fantasy Market was just that: fantasy. "
* Porn Site Stole French Karate Teacher's Identity in Cryptocurrency Hustle (Daily Beast)
Much gratitude to our thoughtful sponsor, Nubile Films.
Someone please examine this alongside a certain kind of Silicon Valley white techbros' exact same fetish. "The right-wing agitator Mike Cernovich, the writer John Derbyshire and an alt-right figure named Kyle Chapman (so notorious for swinging a lead-filled stick at Trump opponents at a protest in Berkeley, Calif., that he is now a meme) are all married to women of Asian descent. As a commenter wrote on an alt-right forum, "exclusively" dating Asian women is practically a "white-nationalist rite of passage.""
* The Alt-Right's Asian Fetish (NYT)
"According to common internet lore, most fake cum is methyl cellulose, a goopy gel used in old school K-Y Jelly lube, some cosmetics, and countless sci-fi and horror films as slime or spit. But just about every adult performer I've asked tells me they use the face cleanser Cetaphil."
* Porn Stars Reveal the Secret to Massive Cum Shots (Vice)
Main post image: Art by the amazing Pigo Lin.