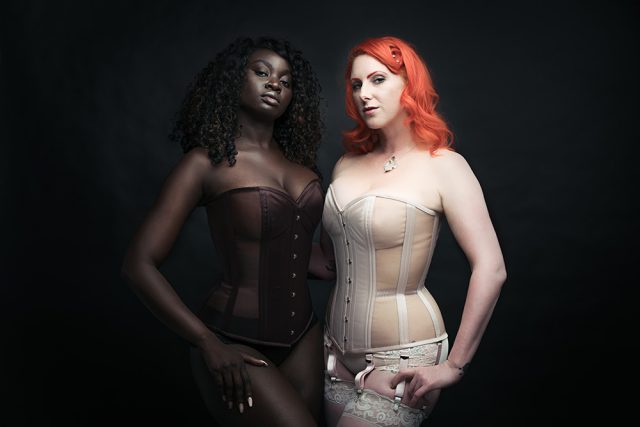 Pornhub is determined to be to the world of porn consumers what Facebook is to identity management. "This, though, is not a story about porn. It is about power. It's about how quickly state and corporate interests can climb into bed together. … But it was [Alec] Muffett who summarised it best in an email to me this week. "I am […] horrified that the government – in pursuit of a laudable goal such as child protection – has simultaneously bankrupted independent producers, created a business environment which could be exploited to dubious ends, taught people bad cybersecurity practices AS WELL AS creating Ashley Madison-like databases of hackable material.""
* UK Porn Is About to Change in a Way You're Not Going to Like (Vice)
See also: Do you trust Pornhub with a database of your sexual preferences? (Pandora Blake)
Warning for survivors of sexual assault and abuse. "… Yet many performers Rolling Stone spoke with say that [Ron] Jeremy's behavior is not considered standard in the adult industry at all. Some say they believe Jeremy uses his public persona as a lovable lech as a smokescreen for violating other performers' consent, particularly in public spaces where such behavior would otherwise be considered morally reprehensible at best and criminal at worst."
* Inside Ron Jeremy Sexual Misconduct Allegations (Rolling Stone)
"When Bruce (Ryan Bones) decides to hang up his cape and cowl, it's Barry Allen who tracks him down, breaks into the Batcave, and convinces him that his lack of superpowers isn't reason enough for him to give up on being a hero. In favor of Cyborg—a character who's probably a bit too CGI intensive to pull off for this sort of thing—the parody swaps in a Green Lantern (Colby Keller) who's just come out as the world's first gay superhero."
* The Justice League Gay Porn Parody Has Something the Real Movie Lacks (io9)
Warning for survivors of sexual assault and abuse. "Across the US, people go to Massage Envy spas in search of a soothing, affordable escape. More than 180 people say what they got instead was sexual assault. But the billion-dollar company says that's not its problem to solve."
* More Than 180 Women Have Reported Sexual Assaults at Massage Envy (BuzzFeed)
Find this post interesting? Support its creation on my Patreon page.
Her hand opened me. Then her hand became a wing. Then everything about me became a wing, a single wing, and she was the other wing, we were a bird. We were a bird that could sing Mozart. Her beautiful head was down at my breast, she caught me between her teeth just once #BadSex

— Literary Review (@Lit_Review) November 28, 2017
Warning for survivors of sexual assault and abuse. "Harvey and Bob Weinstein are being sued by a woman who claims Harvey sexually assaulted her in Cannes, France, but this case is different because it's filed under the federal sex trafficking law."
* Harvey Weinstein Sued by Actress Under Sex Trafficking Law (TMZ)
"Japan expressed strong regret over San Francisco's decision to give city property status to a statue commemorating Asian women who worked in military brothels for Japanese troops during World War II, with Osaka declaring it will terminate its 60-year sister-city ties. The signing of legislation making the memorial public property "destroyed trust," Osaka Mayor Hirofumi Yoshimura said. "We will scrap our sister-city relationship with San Francisco.""
* Japan protests San Francisco's 'sex slave' statue decision (SF Chronicle)
Warning for survivors of sexual assault and abuse. "The Pentagon tried to block an independent assessment of child sex abuse crimes committed by Afghan soldiers and police, instead insisting on the creation of its own report offering a far less authoritative review of human rights violations perpetrated by U.S. allies, according to an aide to Sen. Patrick Leahy (D-Vt.)."
* Pentagon tried to block independent report on child sex among Afghan forces, Senate office says (Washington Post)
Much gratitude to our thoughtful sponsor, Nubile Films.
Don't share this on Facebook… 😉https://t.co/bvL8SO0yb4

— CrashPad Series (@CrashPadSeries) November 23, 2017
"The truth is that content creators in the sex industry — writers, educators, performers, producers, bloggers, podcasters, photographers, etc. — have no supportive social media platforms to turn to any longer. And the platforms we do utilize, like Twitter, Facebook, Instagram, and Patreon, are becoming more hostile every day."
* How Social Media is Silencing the Sex Industry (Formidable Femme)
Warning for survivors of sexual assault and abuse. "What stunned them when they first met for dinner were two things. First, how many of them there were, and how common and continuing this problem seemed to be. Second were the similarities in their experiences: after committing their lives to supporting their husband's ministry, each had been forced to leave after decades of emotional, financial and sexual abuse which had left them depressed, fearful and, for some, suicidal."
* Raped, tracked, humiliated: Clergy wives speak about domestic violence (ABC Australia)
Main post image via The Lingerie Addict: Introducing the Dark Garden "Naturals" Corsetry Collection.