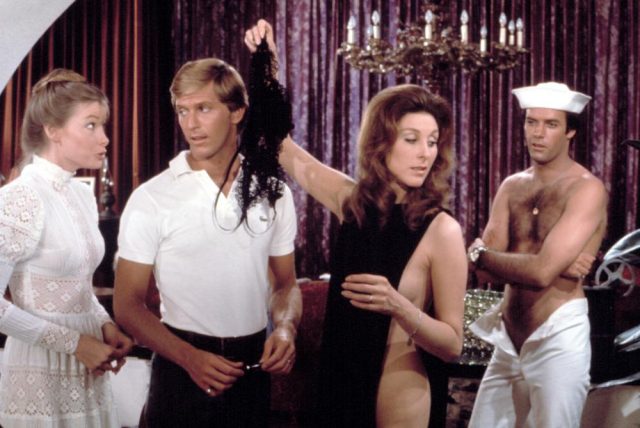 Celebrated erotic filmmaker Radley Metzger died this weekend. He influenced me more than I can express. Our friends at Pink Label have a great writeup: "In the 1970s, using the name Henry Paris, Metzger directed some of the most famous and technically accomplished films of the so-called 'porno chic' genre, such as The Private Afternoons of Pamela Mann (1974), Naked Came the Stranger (1975), and The Opening of Misty Beethoven (1976). "
* It's the in-between that counts. Radley Metzger 1929 – 2017 (Pink Label)
"While there is no question that Geek Squad technicians have notified authorities after finding child porn, the new court documents assert that there is a deeper relationship than has previously been revealed between the company and federal authorities. The court is now considering the extent of that relationship and whether it is grounds to throw out a pending child porn case, though it could also have ramifications for the dozens of cases which originate from the Kentucky facility annually."
* Records show deep ties between FBI and Best Buy computer technicians looking for child porn (Washington Post)
"London Fields is getting messy. The latest legal battle over the crime flick is a tug-of-war between star Amber Heard and producer Christopher Hanley. … This week, Heard's team shot back with a counter-claim … that the "lascivious and sexploitive couple" recorded explicit nude scenes with Heard's body double after the actress had finished filming."
* Amber Heard Sues Over Body Double's Explicit Sex Scenes (NY Mag)
"The biggest lesson I've learned from writing porn is that sexuality as subject matter is limitless. You can let your imagination take you into the deepest corners of your psyche and, if you can get comfortable going there, you will learn so much about what make people tick."
* We Asked People What They Learned Writing Porn (Vice)
Find this post helpful? Support its creation on my Patreon page.
"Today, there is no doubt in the medical community that the increase in HPV-related cancers such as the one [Michael] Douglas described — which he later explained was found at the base of his tongue — is caused by sexual practices, in his case cunnilingus. "
* What men should know about cancer that spreads through oral sex (Washington Post)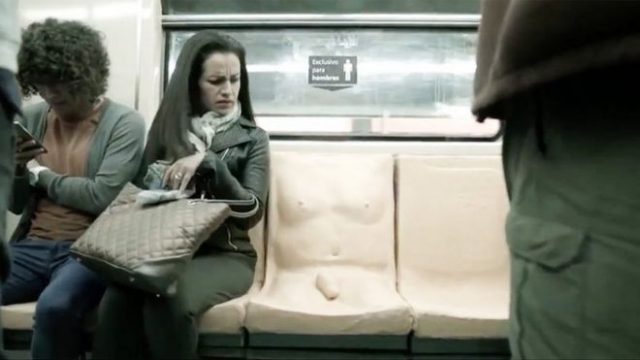 "The seat, moulded to include a protruding penis and chest [and a "men-only" label], was designed to highlight sexual harassment experienced by female passengers. … The video showed men sitting down on the seat and then jumping up again in shock."
* Mexico City metro's 'penis seat' sparks debate (BBC News)
Tech burb Cupertino is grossly conservative and believes their kids have uncomplicated lives. "Thousands of California parents have signed a petition calling on their school district to suspend a proposed sex ed curriculum, aghast that it contains descriptions of vaginal, oral, and anal sex. Advocates explain why their outrage is misguided."
* Furious Parents Protest Sex Ed Curriculum for Actually Discussing Sex (Vice)
Much gratitude to our thoughtful sponsor, Nubile Films.