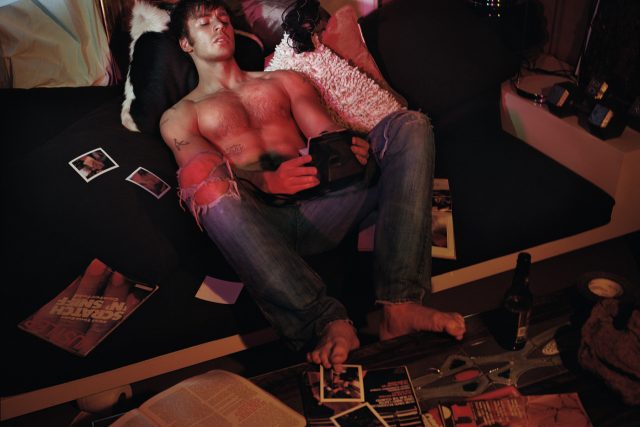 Incredible roundup of the still-developing story about the Marines posting nonconsensual porn. "Since then, thousands have left the 30,000 member male-only group, and the Marine who first posted the Google Drive link of images has been fired. Facebook has deleted accounts associated with the nude photos. However, Brennan has been sent death threats, and new Facebook groups have formed …"
* Without My Consent's Weekly Roundup – March 15, 2017 (WMC newsletter; disclosure – I'm an Advisor)
GREAT article. "In Pornocracy: The New Sex Multinationals, a new documentary playing at SXSW, French filmmaker Ovidie argues that the rise of free porn online has ruined the industry, forcing performers into rough and degrading acts in order to stand out and corrupting the sexual expectations of our youth. … But Ovidie—a self-professed "proud femporn director for 17 years, now mainly documentarist"—seems confused about porn's past and way too pessimistic about its future. Yes, the industry has changed, but it was way less rosy to start with than Ovidie portrays it and things are way less dire than she says they are now."
* Yes, Porn Is Kinkier Than It Used to Be. It's Also More Feminist, Varied, and Inclusive (Reason)
Indie sex writer and friend Andre Shakti just launched a Patreon for her new column, I Am Poly & So Can You. Her rewards are terrific. Click on over and say hi!
Note: Article defines sex as reproduction and suggests pleasure is for perverts. "Experts say that whether and how reproduction works is just one of a number of medical and biological questions related to long-duration space travel to which we need better answers and more, more-diverse data."
* Space Sex Is Serious Business (FiveThirtyEight)
"On Friday, state Rep. Jessica Farrar (D-Houston) filed Texas House bill 4260, titled "Man's Right to Know Act" … Farrar's bill would ban "unregulated masturbatory emissions." "Emissions outside of a woman's vagina, or created outside of a health or medical facility, will be charged a $100 civil penalty for each emission, and will be considered an act against an unborn child," the four-page bill reads."
* 'Satirical' Texas bill turns language of antiabortion laws on men (Washington Post)
"Pledging to assist anyone who "wants to get plowed," the adult entertainment site (PornHub) says it is sending out a fleet of branded trucks to clean [Boston's] streets and parking lots for free."
* A Porn Website Plans to Plow Snow in Boston for Free (Boston Magazine)
"Concerned from the beginning about labelling a stranger a sex offender, I wouldn't publicly acknowledge the insinuation until more than a month later. I would avoid the question when asked, and fight off the temptation to acknowledge the hundreds of messages that would tie him inexorably to my case."
* How I Hunted My Sex-Assault Suspect Online and on Mexico Streets (Daily Beast)
Much gratitude to our thoughtful sponsor, Nubile Films.
In a relationship and experiencing low sexual desire or interest? Share your experience in our online survey!https://t.co/dRJ1KStiwf pic.twitter.com/LoQp1LUvaw

— RosenLab (@DalCaSHLab) March 15, 2017
"Yoshihiro Nishimura's over-the-top, body-horror, sci-fi/fantasy Kodoku Meatball Machine had its world premiere at SXSW this past week and it more than lived up to its hype for being a splatter epic. … Things fall out of the sky, humans mutate, chicks blow people away with nipple guns and limbs are severed with the maniacal zeal of a meth-crazed chef at Benihana."
* 'Kodoku Meatball Machine': Nipple guns, four tons of blood and a shitload of gore and mayhem (Dangerous Minds)
"It you think your sex life isn't what it once was, you're not alone. People in the U.S. are having less sex today than they did generations ago, and a new study suggests that marriage may be part of the problem."
* Americans are having less sex these days (Reuters)
Main post image: Captain America and actual nazi fighter Chris Evans in a shoot for Flaunt Magazine, circa 2004.