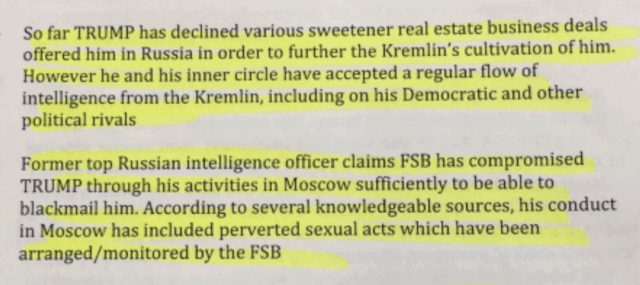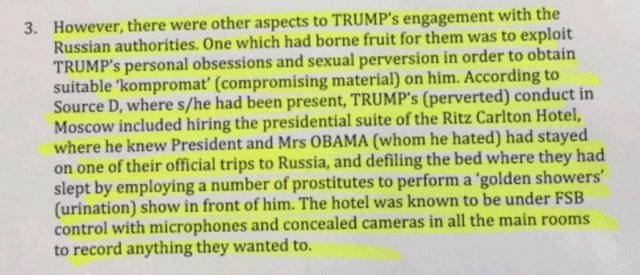 The intelligence allegations against Donald Trump, in that he is deeply tied to the Russian government (read: conspiracy) who also holds blackmail material over him, features information stating that "his conduct in Moscow has included perverted sexual acts which have been arranged/monitored by the FSB." Some of these sex acts included hiring sex workers to engage in golden showers (piss play) in hotel rooms where his humiliation-play activity was being recorded. The age of sexual consent in Russia is 16.
* These Reports Allege Trump Has Deep Ties To Russia (Documentcloud/Buzzfeed, thx Adam Steinbaugh and Tom Tomorrow)
The classifieds site Backpage has removed sections relating to sex work in city boards across the United States: https://t.co/aBRTHS5t3S pic.twitter.com/qY9mqgZbuW

— (((A.V. Flox))) (@avflox) January 10, 2017
Today, the website for classified ads Backpage removed its sex work sections. This removes a safe channel for sex workers to place ads. A.V. Flox explains, "A statement released by Backpage explains the government forced the site to self-censor using extralegal financial pressure." Von Bettie has created this list of alternatives. Mistress Matisse wisely explains how this shutdown makes it much, much worse for the actual victims of sex trafficking across the United States. Zoé Samudzi writes, "If the state cared about trafficking, it would stop ignoring what sex workers constantly articulate is needed to stay safe."
* AV Flox (Twitter)
"Donald Trump's pick for attorney general said today that he would consider reconstituting a special Justice Department unit to prosecute "obscenity" laws. Testifying before the Senate Judiciary Committee Tuesday in a confirmation hearing, Jeff Sessions was asked by Sen. Orrin Hatch whether he would more "vigorously" prosecute adult "obscenity" laws targeting porn … Hatch, the Utah senator, referred to porn as a "public health" concern in his line of questioning."
* AG Pick Jeff Sessions Says He'd Prosecute 'Obscenity' (XBIZ)
"Calls are growing in Germany for state-funded sex workers to be provided in care homes for poorer elderly and disabled residents. Elisabeth Scharfenberg, a spokeswoman on care policy for the opposition Green party, said the authorities should consider cash to pay for "sexual assistants" for lower income people in institutions."
* This German politician is calling for state-funded sex workers (Newsweek)
If you donate to support TinyNibbles on Patreon you become a sex-positive superhero.
Guess who's a phone jerker? "In exchange for [Juliet Huddy's] silence and agreement not to sue, she was paid a sum in the high six figures, according to people briefed on the agreement. [Bill] O'Reilly had called Ms. Huddy repeatedly and that it sometimes sounded like he was masturbating. When she rebuffed his advances, he tried to derail her career … In 2004 Andrea Mackris sued him, asserting that he had made unwanted sexual advances and lewd comments in a series of phone calls and dinner conversations [and told her] on multiple occasions to buy a vibrator, called her when it sounded like he was masturbating and described various sexual fantasies. [This was also settled for millions of dollars.]"
* Fox News Settled Sexual Harassment Allegations Against Bill O'Reilly, Documents Show (NYT)
Warning for survivors of sexual abuse and assault. "In a news release sent Friday, the San Francisco Police Department says that 59-year-old Mission Bay resident Gerard Jones was arrested at an area coffee shop on December 29 following an investigation by their Internet Crimes Against Children unit."
* Well-Known Comic Book Author Arrested In San Francisco Child Porn Bust (SFist)
"Japan's most unfortunately named porn company Soft On Demand is offering virtual sexy time at its newly opened location in Tokyo's Akihabara. The establishment's billboard states that Soft On Demand is offering a "fulfilling environment," "cleanliness," and views hotels as its rivals. … According to website Akiba PC Hotline, the SOD VR experience lets visitors enjoy a porn star in full immerse virtual reality, googles and all."
* Porn Company Opens VR Rooms In Tokyo (Kotaku)
"If you had trouble visiting explicit websites in the last few days, the fault may have come from an unexpected source: Iran. … a recent attempt to block pornography websites in the country's borders hampered access in Russia, Hong Kong and other nations in the region. What happened? Apparently, Iran's national telecom abused the honor system."
* Iran censored porn so hard it broke the internet in Hong Kong (Engadget)
"Sono Sion takes part in iconic Japanese studio Nikkatsu's re-boot of their famed (and infamous) Roman Porno label with his most recent effort, Anti-Porno. And true to form for Sono, who delights in tweaking expectations, his entry into the series – a series of films that promises directors total creative freedom on condition that they include nudity on set intervals – has been widely hailed on its festival run as a feminist take on sexuality that does, in fact, live up to its title."
* ANTI-PORNO: First Trailer For Sono's Latest Delivers A Splash Of Color And Fetish (Screen Anarchy)
"This year the organizers, the folks behind the L.A.-based Adult Video News empire, have added a new component to the Jan. 18 get-together — a demand that attendees behave. The first-of-its-kind "code of conduct" for the series of AVN events at the Hard Rock Hotel & Casino … was not inspired by recent allegations of misconduct in the world of porn, according to AVN CEO Tony Rios."
* Porn Convention Attendees Warned Against "Unwelcome Physical Contact" (LA Weekly)
I love Nubile Films, go say hi.
"This is as far as you can go!" Bettie Page demonstrates the different rules for strippers across #America.

Carnival, December 1953 pic.twitter.com/LGlrRrfaSF

— Pulp Librarian (@PulpLibrarian) January 10, 2017
"That bootleg "CU in the NT" campaign for Australia's Northern Territory certainly got plenty of attention last year, but of course, it didn't thrill everyone. One complaint to the country's Advertising Standards Board (ASB) called it "Crass, offensive and not suitable to be displayed where children can see it.""
* Infamous 'CU in the NT' campaign gets tourism kudos despite obscenity ruling (Mashable)
"The existence of the small cadre of informants within one of the country's most popular computer repair services was revealed in the case of a California doctor who is facing federal charges after his hard drive was flagged by a technician. The doctor's lawyers found that the FBI had cultivated eight "confidential human sources" in the Geek Squad over a four-year period, according to a judge's order in the case, with all of them receiving some payment."
* Ties between Best Buy's Geek Squad, FBI probed in child porn case (Chicago Tribune)