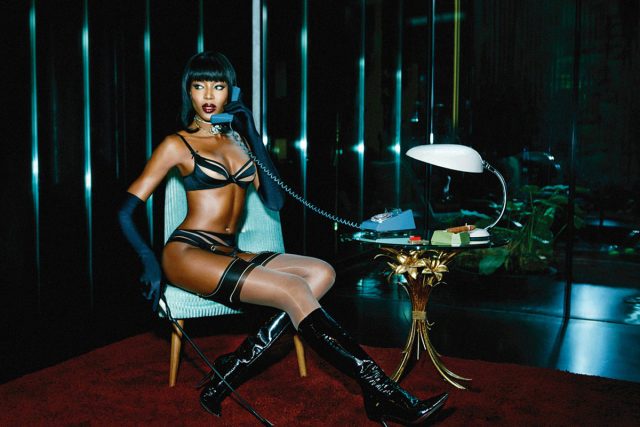 Recent censorship enacted at FetLife is the result of financial discrimination by multiple credit card processors who have ceased business with FetLife for what the processors claim are "Illegal or Immoral" reasons. It began for users one week ago when FetLife announced changes to content guidelines, stating "We can no longer allow FetLifers to publicly share sexual pics and vids containing blood visible in them." Then without warning, Fetlife deleted hundreds of groups and literally thousands of fetish categories that represented a range of kinky communities (like ones with hypnosis, blood, and humiliation in the name). This was in response to to significant pressure from FetLife's credit card processor.



FetLife's founder John Baku said today in an apologetic post, "Last Tuesday we got a notice that one of our merchant accounts was shutting us down. One of the card companies contacted them directly and told the bank to stop processing for us. The bank asked for more information, but the only thing they could get from the card company was that part of it had to do with "blood, needles, and vampirism." … Three days later, we get another notice, this time from our other merchant account. They got a similar call from the same card company, and they were asked to close our account. This time they were told it was for "Illegal or Immoral" reasons. … The card brand also required the banks to add us to the list which will make it tough for us to ever get a merchant account again, at least for the foreseeable future." VB note: Coinbase also dropped FetLife for being a kinky site.
* Changes (FetLife, log-in required – thanks Viviane)
"Nearly 80 rights groups on Wednesday accused Facebook of "racially biased censorship" and failing to be more transparent about its removal policies and cooperation with law enforcement, adding to criticism the company has faced in recent months over its management of content on its network of 1.8 billion users."
* Facebook dismissive of censorship, abuse concerns, rights groups allege (Reuters)
"January is moving month for a lot of folks at Kink.com. Ten years after purchasing the historic Armory for $14.5 million, the BDSM film producer is ending film production at the site, and its in-house directors are scattering to Nevada, Southern California and elsewhere in the Bay Area. Filming will end next month, although Kink.com will continue to have administrative offices in the building at Mission and 14th streets. The move is being driven by the weakening economics of the porn business as well as ambitions that Kink.com founder Peter Acworth has for the Armory, a 200,000-square-foot, Moorish Revival castle of a structure."
* Historic SF site says goodbye to its porn movies (SF Gate)
"A topless feminist protester [from FEMEN] groped a waxwork of Donald Trump during its official unveiling in Madrid, Spain, on Tuesday morning. Video footage posted online shows her repeatedly yelling out "grab patriarchy by the balls" in both English and Spanish, while trying to evade detention by an official at the Madrid Wax Museum."
* Topless Protester In Spain Grabs Waxwork Donald Trump's Crotch (Huffington Post)
Support this website on Patreon.
"Popular pornography websites XVideos, Redtube and Pornhub have been blocked by two ISPs in the Philippines. Customers … see a message saying the sites have been blocked because of anti-child-pornography laws."
* Popular porn sites blocked in Philippines (BBC News)
"A Kenyan MP has asked women to withhold sex from their husbands until they register as voters for the 8 August elections. Mishi Mboko, the women's representative for the coastal city of Mombasa, says it was the best strategy to shore up opposition votes."
* Kenyan women urged to withhold sex in vote drive (BBC News)
Much gratitude to our thoughtful sponsor, Nubile Films.
I started @patreon Yes, this is something new. https://t.co/fIT2MbYam6
I am turning to… https://t.co/2vSMKyBGi9

— Midori (@PlanetMidori) January 19, 2017
FYI: Not a real backdoor. "Streaming sites often use Google's services as a hosting 'provider.' On YouTube, they likely upload material without publicly publishing it. Instead, they grab "private" direct links to these videos and embed them on their websites. These videos are served directly from the GoogleVideo.com domain without being listed on YouTube. This means that they might also bypass the Content-ID takedown system somehow, although we haven't confirmed this."
* Porn Pirate Sites Use 'Backdoor' to Host Videos on YouTube (TorrentFreak)
"The Women's March on Washington had edited their platform to remove support for sex workers' rights. After an online uproar, the news reached the attention of TV host and transgender rights activist Janet Mock, who immediately worked with the Women's March team to put the original language back in the platform."
* Is the Women's March on Washington welcoming to sex workers? (Mic)
Main post photo via Know Your Photographers: Ellen Von Unwerth (HIGHSNOBIETY)