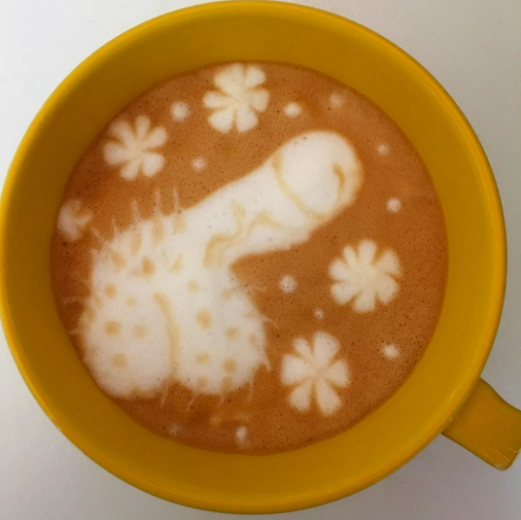 This is huge, really bad, and getting very little press attention. It will affect this website directly. "The UK government has drafted legislation that would require internet service providers to block pornographic web sites if they do not verify users' ages. The intent of the law is to prevent children from seeing adult material on the web. … The proposal would apply to all web sites globally — meaning that sites that do not require age checks would be blocked from view in the UK."
* The government wants to ban porn in the UK unless web sites verify users' ages (Business Insider)
"Under a Trump administration many of us are going to hurt, get hurt or struggle, or find our existing struggles are made even more difficult. Many of us will need to protect ourselves; many others will need help, protection and solidarity from others. We've created this survival guide [.pdf link] — available as both an online version and a printable packet — to provide information that can help you take some initial steps to protect yourself and others, and to cope with the bad stuff as best anyone can. "
* Rebel Well: A Starter Survival Guide To A Trumped America (Scarleteen)
Sad news about a game I love. "Watch Dogs 2 is all about grit, but players didn't expect to see realistic male and female genitalia on NPCs. That's right—flaccid, full-detail, unabashed genitalia. … You can look, but you can't repost—at least using the PlayStation Network. A player who uploaded explicit screenshots of Watch Dogs 2 genitalia using PlayStation's built-in tools was hit with a month-long suspension for breaching the PSN's "Code of Conduct." Now, Ubisoft says they'll patch the game this week so players can share whatever they want, implying that "particularly explicit" nudity will soon be removed."
* Watch Dogs 2 Will Patch Out 'Particularly Explicit' Genitalia (Kotaku)
Thanks to our sponsor in Spain, women-run Lust Cinema.
Did I find a 1931 anti-fascist film of lesbian love in an authoritarian German boarding school? Ooh, yes: https://t.co/ZMM31XWo69 … 2/2 pic.twitter.com/WSBQDXv3UD

— ErosBlog Bacchus (@ErosBlogBacchus) November 14, 2016
"Dating app Tinder is rolling out an update on Tuesday that will give match seekers a lot more freedom to describe their gender. The online service is also adding new protections to prevent transgender users from being harassed or unfairly banned."
* Tinder follows through with new options for transgender daters (Recode)
"A Pennsylvania judge on Wednesday rejected comedian Bill Cosby's latest bid seeking the dismissal of criminal charges that he sexually assaulted a woman at his home in 2004. Cosby, once one of the most-beloved U.S. entertainers, who built a long career with a family-friendly style, has seen his reputation hit hard by allegations by about 60 women that he sexually assaulted them in incidents dating back decades."
* Cosby loses latest effort to have sex assault case dismissed (Reuters)
"A California judge said Wednesday that he will decline to dismiss the pimping and other charges that California's attorney general levied against the Backpage.com CEO and two of its former owners. He has asked both sides for further briefing, according to The Recorder. … California's attorney general and US Senator-elect, Kamala Harris, alleged that advertisements amounted to solicitation of prostitution."
* Judge doesn't dismiss pimping charges against Backpage executives (Ars Technica)
Much gratitude to our thoughtful sponsor, Nubile Films.
Facebook just blocked me for refusing to remove nude photos I posted. Of Bernini's Apollo and Daphne. And they're going to spot fake news? pic.twitter.com/jBEkaEGGN7

— Bill Frezza (@BillFrezza) November 16, 2016
Trust me when I tell you that a trademark is a difficult and exacting legal process. "The U.S. Patent and Trademark Office last month terminated a trademark application made by U.K.-based CMG Leisure Ltd. over its "Skittles" line of sex toys. The USPTO cancelled the pleasure products maker's application after it was challenged by candy giant William Wrigley Jr. Co., which said its Skittles candy brand that has its own trademark faced "dilution by tarnishment.""
* Sex Toy Maker Can't Trademark 'Skittles' Line (XBIZ)
Too bad it's not fatal. "Psychologists have found that sexism is bad for men, too. Take a second to recover from this shocking news: Views and beliefs that oppress more than half of the population can be harmful to the people who hold them. … The three norms that researchers found to have the most consistent negative effects on men's mental health were self-reliance, pursuit of sexual promiscuity, and power over women. "
* Sexism may be bad for men's mental health (Popular Science)
"The Kinsey Institute and the World Erotic Art Museum (WEAM) present "Protected Beauty," an examination of controversial ideas about masculine beauty and sexuality in art, on view at WEAM in Miami Beach, Florida from November 28th, 2016 through March 1st, 2017. There will be an opening reception on November 28 at 8 p.m."
* The Kinsey Institute and the World Erotic Art Museum Present PROTECTED BEAUTY, 11/28 (Broadway World)
Wondering what the #pornface tweets are all about? This dreadful article that stigmatises #sexworkers: https://t.co/3lCCTXQBXu

— SWOP NSW (@SWOPnsw) November 22, 2016
Main post image by dicklatte via There's An Instagram Account Dedicated To Dick-Themed Latte Art. NSFW, Obvs (The Debrief)