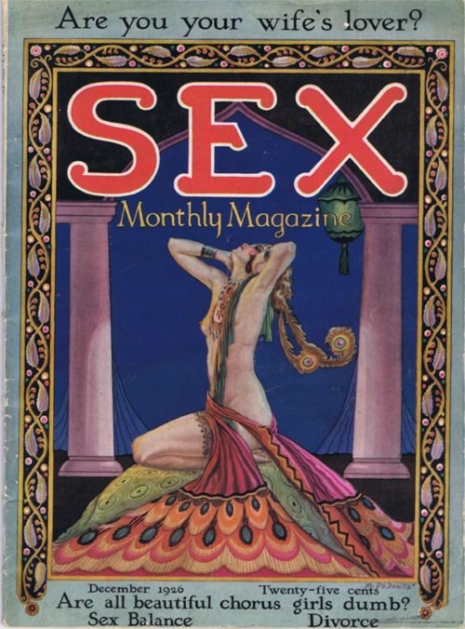 So basically, a whole lot of people (including me) now won't be able to work in a Starbucks because of a right-wing Christian anti-porn organization that is known for making false statements, in partnership with the right-wing Christian anti-porn group formerly known as Morality in Media. Censorship is taking over. "Starbucks said Friday it would soon add porn-blocking filters to its public, in-store Wi-Fi. The group Enough is Enough and the National Center on Sexual Exploitation have been putting pressure on companies that provide free Wi-Fi to the public to block porn sites."
* Sorry, there's no more porn with your Starbucks latte (Ars Technica)
"Across the US only 50% of high school students receive sex education that meets the recommendations of the federal Centers for Disease Control and Prevention. … the authors single out abstinence-heavy education, which sometimes excludes information about contraceptives, as a key concern for doctors looking to help adolescent patients avoid sexually transmitted infections and unintended pregnancy."
* Doctors urged to advise patients about risks of abstinence-centric sex education (Guardian)
Thanks to our sponsor in Spain, women-run Lust Cinema.
Pattaya is awesome and these people are crazy. "Thailand has promised to eradicate its notorious sex tourism industry as it attempts to reinvent itself as a female-friendly travel destination. … [Kobkarn Wattanavrangkul, the country's first female tourism minister] began her drive to clean up Thai tourism's image soon after arriving in office in 2014, singling out the seedy resort city of Pattaya as a pilot project for the country at large."
* 'Thailand is closed to sex tourism' says country's first female tourism minister (Telegraph)
Yes, there are now Mötley Crüe branded vibrators. "The Official Mötley Crüe Collection comprises a set of eight mini and midi-sized vibrators, emblazoned with the band's iconic typography and distinctive artwork …"
* Lovehoney Debuts Mötley Crüe Collection (XBIZ)
"Rita's business is an online brothel that specializes in bondage and kink, and offers an essential customer-vetting service for sex workers. She is a madam, but for the electronic era. And the fact that her business exists at all offers a key insight into the future of trust and jobs in the technology-driven 21st century."
* Sex workers have created the perfect method for keeping people honest online (Quartz)
Much gratitude to our thoughtful sponsor, Nubile Films.
When you don't want to #CatchEmAll, condoms help prevent pregnancy and STDs. #PokemonGO https://t.co/pSXlC9cpsZ pic.twitter.com/FrgWRMc7rD

— Planned Parenthood (@ppmn) July 13, 2016
"Data on what we search for, pay for and click on is being used to predict our desires and funnel us bespoke(ish) porn. At first blush, it might seem like this kind of micro-targeting would just turbo-boost the internet's existing trajectory, making it even easier for people to find and embrace a diversity of bodies and fetishes. But there's a fundamental shift here from a world in which we explore a passive sea of content to a world in which porn actively explores and prescribes itself to us."
* Micro-targeted digital porn is changing human sexuality (Aeon)
"Despite the high rates of HIV here sex workers say many of their clients don't believe that HIV is something that will ever affect them. These two women insist that they always insist that their clients use condoms. They say PrEP serves as backup protection against HIV in case the condom breaks or a client turns vicious and rapes them."
* Fighting HIV In Two High-Risk Groups: Sex Workers And Truck Drivers (NPR)
Main post image via 'Sex' an 'adult' magazine from the 1920s (Dangerous Minds).