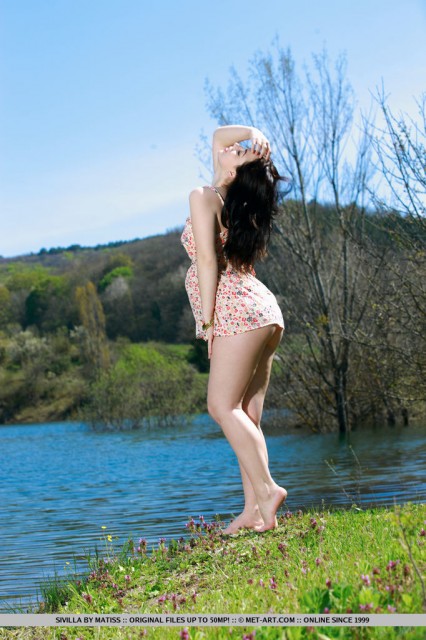 Popular pornography site XHamster has blocked North Carolina IP addresses since 12:30 p.m. Monday, according to a report in the Huffington Post, in order to punish the state's porn hounds over the bathroom bill. North Carolinians seeking to indulge now get a black screen, which the company plans to replace with a petition demanding the repeal of HB2, the bill that requires segregated public facilities, such as bathrooms and locker rooms, to divide according to biological sex not gender identity.
* XHamster.com porn site blocks North Carolina users over bathroom bill (Washington Times)
Denny Burk, a professor of Biblical Studies at Boyce College, argues that what Time frames as a mere public health crisis is, in fact, a civilizational crisis with moral underpinnings that cannot be safely ignored. "This article is the latest evidence of our diminishing ability to speak about sex in moral terms," he writes.
* Is Porn Culture to Be Feared? (The Atlantic)
According to this study, which looked at the connection between porn viewing and later religiosity, there actually appeared to be a more complicated relationship between porn and religious sentiments. More specifically, people who watched no porn were likely to be religious, and religious levels declined with more frequent porn use up to "once a week." But as viewing got more frequent — up to "once a day or more" — religiosity actually went back up.
* Does watching porn make people less religious? (Discover)
Thanks to our sponsor in Spain, women-run Lust Cinema.
European Chemsex Forum April 2016 (with images, tweets) · nostarpro · Storify https://t.co/RUwgYRiEb8

— Olwen Williams (@OlwenOlwen) April 9, 2016
It's been several months since we wrote about how Steam survival hit Rust would soon be implementing a feature that randomly (and permanently) makes your character a man or a woman, and now that feature is here … for some players, the possibility of playing as a woman is a little too much to bear.
* This Game Is Forcing Some Players to Be Women, And They're Freaking Out (Motherboard/Vice)
Donald Trump has inspired a porn parody produced by Larry Flynt, who brought us "Who's Nailin' Paylin" eight years ago. This one, "The Donald," stars Evan Stone (in a hideous blond wig) with a bevy of buxom co-stars in a (gross!) fantasy of how the Republican Party front-runner might select his vice presidential running mate. Hustler founder and chairman Larry Flynt will announce on Monday that he will be sending a free copy of "The Donald" to every Republican member of Congress.
* Larry Flynt produces Donald Trump porn parody (Page Six)
Say hi to our wonderful sponsor, Nubile Films.
A female developer plans to both break the tension and confirm mutual consent before sexual intercourse via Yes to Sex, an app out for both iOS and Android. In less than 25 seconds, partners can whip out a smartphone, fire up the app and flash through a series of one-touch agreements that culminate in a request to record a short audio confirmation that the parties have agreed to intercourse. A safe word is generated. Both parties agree to stop having sex if one partner says the word.
* New app logs mutual consent to sex (USA Today)