Cybercrime and passion: Wetware: Cyberpunk Erotica (ebook, $3.89)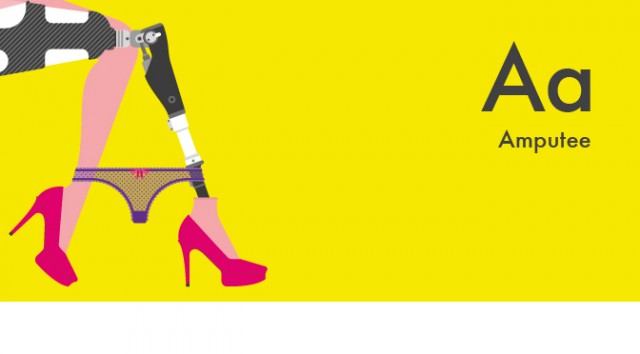 Two men hovered over the turkey pen, watching. A large, male bird walked in a circle, readying his mating dance, keen for the right moment. The moment arrived — clueless and giddy, the bird excitedly fluffed his feathers and approached his object of desire: the severed head of a taxidermied, female turkey, mounted on a stick. It was the early 1960s, and Dr. Martin Schein and Dr. Edward Hale were working tirelessly at Pennsylvania State University to find out what makes domestic turkeys interested in sex.
How to Seduce a Turkey: The Bizarre Poultry Sex Experiments of the 1960s (Atlas Obscura)
Jessica Jones, Netflix's adaptation of a Marvel comic about the titular misanthropic, hard-drinking superhero (played by Krysten Ritter), has been rightfully praised for its handling of consent and sexual assault. Yet, what perhaps makes the show so successful and revolutionary is how it handles Jessica's sexuality following her assault. Although both are victims of brutal assault at the hands of a male assailant, Jessica and her best friend Tricia (as played by Rachael Taylor) are aggressively, unapologetically sexual. Considering the typically one-dimensional depictions of assault survivors' sexuality, this is nothing short of revolutionary.
What 'Jessica Jones' Teaches Us About Having Sex After Sexual Assault (Mic) See also: Beyond Bed-Breaking Sex: Jessica Jones & Luke Cage Share Marvel's First Real Romance (Decider)
A new study from researchers at Washington State University (WSU) analyzed data from a survey of over 33,000 U.S. adults and found that a "taxonic," or categorical, model was better suited for describing sexual orientation than a continuum model like the famous Kinsey scale. In other words, sexuality isn't a sliding scale so much as it is a complicated multiple choice question.
Kinsey Was Wrong: Sexuality Isn't Fluid (Daily Beast)
Thanks to our sponsor in Spain, women-run Lust Cinema.
Kristina Knapic thought she was renting her 1920s home in Ojai, California, to an Airbnb user named Anna, who was planning "a quick summer vacation" with some friends. But, she alleges, it was actually used by Michael Lucas, the gay porn king of New York, for a hard-core shoot, which she discovered upon returning and finding her sheets soiled and enema kits strewn about. But XBIZ reports, Michael Lucas Says Airbnb Mansion Suit Is Bogus.
Lawsuit: Michael Lucas, Gay Porn Auteur, Tricked Woman Into Renting Her Mansion for a Shoot Via Airbnb (New York Magazine)
"The Pacific Northwest's biggest, best, and only amateur porn festival wrapped up its 11th annual run last weekend. And it was our biggest HUMP! yet: More than 20,000 people poured into theaters in Seattle, Portland, and Olympia over two long, wet weekends to watch porn the way their grandparents used to—sitting next to strangers in the dark."
HUMP! 2015 Winners (Stranger)
Much gratitude to our thoughtful sponsor, Nubile Films.
It's Pre-Black Friday at Tantus! https://t.co/M0If5s30ml Beat the rush. Steal your holiday deals today! pic.twitter.com/q4in6oDxGW

— Tantus, Inc. (@tantus) November 23, 2015
The general consensus is that the use of just about every illicit drug causes damage to the testicles (er, not really. -VB) and prevents the creation of testosterone — the linchpin substance for the entire male reproductive system. For the purposes of this piece, we leaned heavily on a 2012 study called "The Insults of Illicit Drug Use in Male Fertility" from the American Society of Andrology's Journal of Andrology.
We Asked Three Doctors How Illegal Drugs Affect Your Sperm (Vice UK)
Vote for Bright Desire as Best Adult Site – For Women at the XBiz awards! https://t.co/mJqb9cQMXZ

— Ms Naughty (@msnaughty) November 23, 2015
In the face of threatened legal action from the football star Jameis Winston, CNN did not back away from broadcasting "The Hunting Ground," a documentary about sexual assault on college campuses that has stirred controversy since its January debut at the Sundance Film Festival.
CNN Shows Sex Assault Film Despite Legal Threat (NY Times)
It is not just China's economy that has loosened up since 1979. The country is in the midst of a sexual revolution. A 2012 study found that more than 70% of Chinese people have sex before marriage. The social climate remains chilly. Most news items about sex involve scandals or crimes. Schools ban pupils from dating and many deploy "morality patrols" to root out flirting or frolicking couples. The dominant message is to abstain. A 2013 review by UNESCO and Beijing Forestry University noted the prevalence of "terror-based" sex education, with content largely focused on the horrors of pregnancy, abortion and HIV. Earlier this month a university in Xi'an in central China ran a course entitled "No Regrets Youth" where students received a "commitment card", essentially a pledge to remain a virgin until marriage.
Dream of the bed chamber (Economist)
"I once supervised a therapist who believed that if someone was into spanking, something was wrong because, in her opinion, pain and pleasure should never be combined. This ignores the research that shows that, for some, pleasure and pain combined is and can be normative and erotic. One sex addiction therapist I knew believed it was wrong for a man to wear woman's clothing for sexual arousal because, "Why would the man want to humiliate himself in this way?" We now know more about transgender issues and how normative it is for many straight men to enjoy dressing in women's clothes and underwear, and how it isn't at all humiliating for them. This therapist was using his own bias or belief system rather than the latest science to treat his client, and needs to expand his understanding and protect the client from his countertransference."
Why I Am No Longer a Sex-Addiction Therapist (Psychology Today)
Thank you to our sponsor and friends, Pink Label TV.