Support ethical, indie erotica and sex ed publishing at Digita Publications, where all sales go to the authors!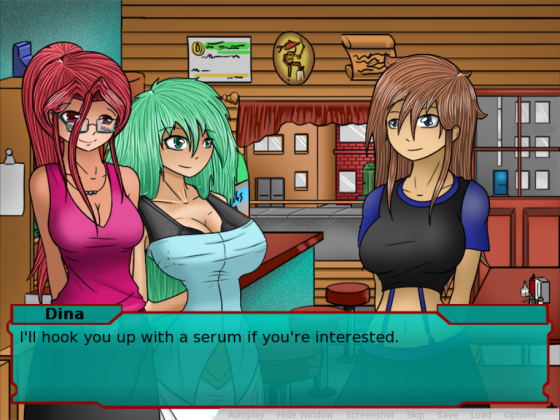 California urologist Dr. Paul Turk says a working artificial testicle could let men who struggle with infertility due to cancer treatments or other conditions or injuries make babies with the aid of in vitro fertilization. It could also be used in the safety testing of pharmaceuticals in place of animals.
The Science of Artificial Testicles (Vice)
Rocco Siffredi, the superstar performer/director and multi-decade, multi-award winner, has released an official statement about his recent decision to retire from performing. He said, "This is the only truth. I really love my wife, and at one point, it does not matter how much money you make or what kind of work you do. You need to make decisions, the right ones, for the people who love you and deserve love from you."
Rocco Siffredi Confirms Retirement From Performing (XBIZ)
New findings by HIV specialists and network security experts at the University College London, UK suggest that the method that HIV spreads through the body mimics that of how computer worms spread to infect multiple computers. "The way HIV spreads is similar to how computer worms spread through both the Internet and local networks to infect as many computers as possible."
HIV progression 'like Internet malware' (Medical News Daily)
Gratitude to our sponsor in Spain, women-run Lust Cinema.
As we mark the 40th anniversary of The Rocky Horror Picture Show, Fox is prepping a remake of the cult classic. The two-hour Fox event special, which is in development with a cast-contingent order, is tentatively titled The Rocky Horror Picture Show Event. "The TV remake is expected to stick faithfully to the text and the score of the original but greatly reimagine the story visually."
'Rocky Horror' TV Remake In Works At Fox (Deadline Hollywood)
In a closely-watched case, the 9th U.S. Circuit Court of Appeals yesterday heard from both sides in a civil suit alleging liability of ModelMayhem.com after two of its users drugged and raped a woman by luring her to a bogus casting call. Both attackers were given consecutive life sentences in prison for their assaults. The woman, known as Jane Doe No. 12, sued the site's operators for negligent failure to warn, claiming the company knew but failed to warn users.
9th Circuit Hears Duty-to-Warn Case Involving ModelMayhem.com (XBIZ)
Ukip candidate John Langley, who is running to represent the party in the ward of Stockwood in Bristol (UK), does not include details of his other job as adult actor Johnny Rockard in any of his campaign material. But speaking to BBC News in Bristol, he said he was "happy to confirm" reports he had appeared in, produced and promoted a range of porn films.
Ukip 'proud' of Bristol candidate – who also happens to be a porn star (Independent UK)
Monica Jones explains to the UN the problem with criminalisation. #Sexwork #facesofprostitution https://t.co/cQWyvyshvP

— Scarlet Alliance (@scarletalliance) April 3, 2015
Thank you to our sponsor, Nubile Films.
Kink.com performer and director Maitresse Madeline is attempting to redefine the traditional gangbang so that it's about female empowerment rather than subjugation. When Madeline was first approached to take over Kink.com's "Hardcore Gangbangs" line last month, she wasn't sure it was for her. But in conversation about the decision, "Lorelei [Lee] showed me that just because a woman is the center of a gangbang, doesn't mean she shouldn't be in total control," she said. "I want my women to be in control of the scene. I want them to own their sexuality."
Maitresse Madeline Redefines Gangbang as Female Empowerment (XBIZ)
A newly published study analysed data from 21,566 men convicted of sex offences in Sweden between 1973 and 2009. Genetic factors had a "substantial influence" on the risk of being convicted of a sex offence, it found. The study – by researchers from Oxford University and the Karolinska Institute, in Sweden – looked at the proportion of sexual offences carried out by sons and brothers of convicted male sex offenders.
Study into gene link in sex attackers (BBC)
A former school principal who allegedly paid for sex with 12,000 women while in the Philippines has been arrested in Japan, over claims at least one of them was as young as 13. Yuhei Takashima had reportedly meticulously catalogued nearly 150,000 photographs of his exploits over a 27-year period in around 400 separate albums because he wanted "to keep the memories", Jiji Press and other media said.
Ex-principal Yuhei Takashima 'paid for sex with 12,000 women' while in the Philippines (News AU)
One of the most common – and offensive – questions that porn performers get from viewers is, "what are you going to do this?" But even if porn performers don't ever retire (some just keep going and going and look great doing it), most will eventually take a hiatus. Conner Habib has a great article about exactly this.
How To Be an Ex-Porn Star: 10 Tips on Taking a Break (Conner Habib)
Thank you to our sponsor and friends, Pink Label TV.
I'm repulsed that this article included a picture of a child to accompany the porn item, but what an item. A professor at Thomas R. Kline School of Law at Drexel University in Philadelphia didn't pay close enough attention to her clipboard contents, and accidentally pasted in a link for students that went to a PornHub anal beads video…
Law Professor Who Sent Anal-Bead Porn To Her Students Now Under Investigation (Above the Law)
Allegations that a 17-year-old was forced to have sex with Britain's Prince Andrew, which prompted a crisis at Buckingham Palace earlier this year, have been removed from a federal court case by a judge in the US. Judge Kenneth Marra ordered Virginia Roberts's accusations about Andrew, the Duke of York, to be struck from the record and denied her attempt to join a lawsuit against Jeffrey Epstein, a friend of the prince and a convicted sex offender. "At this juncture in the proceedings, these lurid details are unnecessary," Marra wrote in his order, issued at the US district court in southern Florida this week.
Judge orders Prince Andrew sex allegations struck from court record (Guardian UK)
Thank you to our sponsor in the UK, Joybear.
According to a survey of its members by the social networking/dating site Skout, if and how you like your grilled cheese says something about your sex life. The company surveyed 4,600 people and found that 73% of grilled cheese lovers have sex at least once a month, compared with 63% of those who don't love grilled cheese. And 32% of grilled cheese lovers have sex at least six times a month, compared with 27% of non-grilled cheese lovers.
Survey suggests grilled cheese lovers have more sex, are more generous (LAT)
Vanity Fair discovered RealDolls. They do what everyone else has done when covering the 20-year-old sex product, namely asking "whether the people who populate the sex-doll universe are fringe fetishists or pioneers at the sexual frontier of building some body to love."
Is This the Dawn of the Sexbots? (NSFW) (Vanity Fair)