Check out my new indie books, Filthy Housewives (Amazon) and Holiday Kink (Amazon)
The 51st edition of Pirelli's infamous calendar, 2015, was shot by Steven Meisel (he shot Madonna's book "Sex" back when dinosaurs roamed the earth). The 2015 Pirelli Calendar features its first-ever plus-size model Candice Huffine alongside Adriana Lima and Natalia Vodianova in a lightly fetish-themed shoot.
Steven Meisel's Pirelli Calendar (Fashion Copious; image above via)
UK porn filter flop: While tiny minorities of users at Virgin Media (four percent), BT (five percent) and Sky (eight percent) opted to keep the filter, TalkTalk ranked as a significant outlier: it reports that 36 percent of customers enabled the government-mandated filters on their home router. TalkTalk puts it down to the fact it pre-ticks the selection box, meaning more customers are likely to keep the option enabled on their account.
The majority of Brits are disabling government-backed porn filter (Engadget)
Daily Dot reviews 2014's intersection of sex with technology in our everyday lives, from an automated blowjob machine to a smart vibrator that replicates human sex to Oculus Rift porn to a cunnilingus-giving teddy bear.
2014 was the year sex went high-tech (Daily Dot)
As a rule, I never link to porn that shows many of these objects being inserted. It is time for a Deadspin holiday tradition like no other: [its] annual trawl of the U.S. Consumer Product Safety Commission's database of emergency room visits to discover the strangest, unlikeliest, and most awkwardly shaped objects America inappropriately shoved into its various orifices.
What Did We Get Stuck In Our Rectums Last Year? (Deadspin/Gawker)
Thank you to our sponsor, Nubile Films.
The amount that the British spend on prostitutes and illegal drugs has boosted the country in the rankings, according to the independent forecasting group, the Centre for Economics and Business Research. As a result of the new calculations — it is the first year the U.K. has included the figures — Britain's GDP rose to $2.82 trillion in 2014, up from $2.53 trillion the previous year.
Illegal Sex And Drugs Pay Off For Britain (NPR)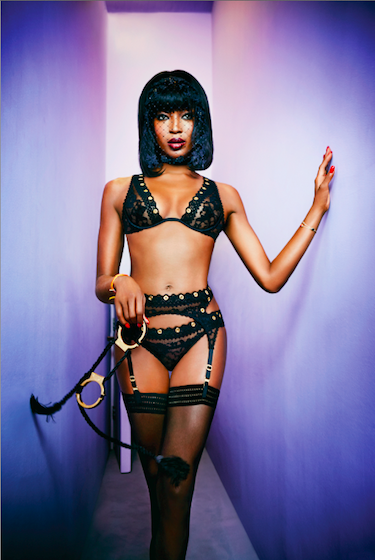 BuzzFeedBlue (seriously!? they had to name it BuzzFeedBlue?!) released a YouTube clip highlighting the four stages of sex: excitement, plateau, orgasm, and resolution. A scantily clad couple demonstrates each of the stages; they never take their underwear off at all.
This is what your body actually does during sex (Daily Dot)
"A night at The Ball (for randy single Jews) includes encountering a guy you've never met before bragging about making out with a girl who looks like his sister that he "apparently was an asshole to on Tinder," before pointing out "you have ink on your tit" (I had a leaking pen, and he was actually right)."
The Craziest Date Night for Single Jews, Where Mistletoe Is Ditched for Shots (Daily Beast)
A teacher who lost her job when she was found moonlighting as a porn star is appealing against the ruling saying she can still promote "Christian values". The 38-year-old woman – who works under the stage name Julia Pink – worked for 17 years with the Diakonia Germany Evangelical Federal Association in the city of Munich in southern Germany teaching children and supervising adults with disabilities.
Porn star sacked as teacher appeals ruling (NY Daily News)
Prevent a prostitution intervention show from airing on A&E. Only 14 more people needed to sign this petition. https://t.co/XwEBvs1JjD

— Ms. Savannah Sly (@SavannahSly) December 27, 2014
Like many around the state, students at St. Louis Park High School learn about sex education in health class. But some students thought that the class structure didn't allow enough time for any meaningful discussion about sex. So they decided to start a sexual health education club which could be the first of its kind in Minnesota.
Students say sex ed club will be better than health class (Minnesota Public Radio News)
Thank you to our sponsor in France, Explicite Art.
An exciting new partnership announced last month may soon shake up the field of teledildonics: two of the biggest players in the game have joined forces, and could be on the verge of becoming the new power couple of remote sex. KIIROO, a Dutch company that is one of the latest teledildonic innovators, has partnered with the American company Fleshlight, the makers of the world's most popular male sex device. They've come together to produce the KIIROO Onyx, described in the press release as the "first fully interactive" personal sex device.
KIIROO CEO Toon Timmermans on Teledildonics, Patents and the Onyx (Future of Sex)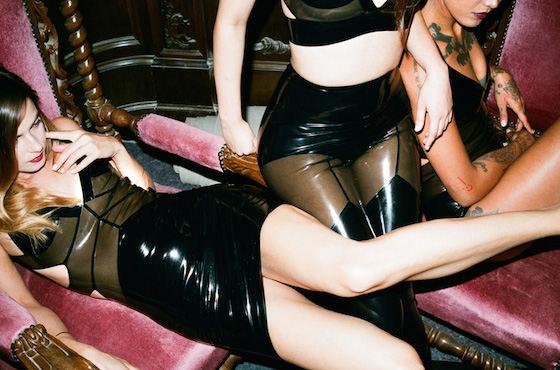 In what might be the best study of the year, a report in the journal Archives of Sexual Behavior and highlighted this week by Science of Relationships revealed that couples who cuddled after sex felt more satisfied with their sex lives and with their relationship. In fact, post-sex cuddling mattered more to sexual and relationship satisfaction than foreplay or the duration of sex.
Best Study Of the Year Makes A Scientific Case for Cuddling (News.Mic)
Gratitude to our sponsor in Spain, women-run Lust Cinema.
China's anti-pornography authorities on Thursday announced that it had confiscated a total of 15.79 million illegal publications in 2014. In a press release that reviewed so-called "anti-pornography achievements" in 2014, the National Anti-Pornography and Anti-Illegal Publications Office revealed key statistics and publication violations. I think Google, Facebook and the UK government should each release a summary of 2014 anti-porn achievement reflections as well.
China Reflects on 2014 Anti-Porn Achievements (XBIZ)
If you're in a relationship with a narcissist, you're probably already aware of the characteristic behaviors associated with this personality type. When it comes to sexuality, similarly, the narcissistic individual expects you to do the satisfying while you patiently wait to have your needs met.
Why Sexual Narcissists Make Unfaithful Partners (Psychology Today)
Thank you to our Australian sponsor, Girls Out West.