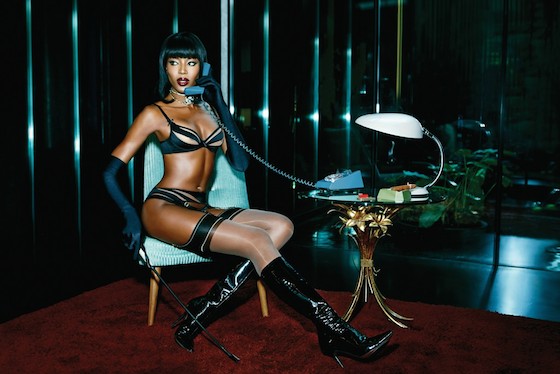 With the snowy holiday season, it's a perfect time to warn motorists not drive in a jerky manner in the snow. But apparently some people somehow made a giant associative leap and assumed a safety campaign ad was warning against the dangers of jerking off while driving.
South Dakota cancels 'Don't Jerk and Drive' campaign (Death and Taxes)
A Los Angeles County ordinance requiring actors in pornographic films to use condoms does not violate the porn industry's First Amendment rights of free expression, a federal appeals court ruled Monday.
Appeals Court Upholds Condom Use in LA Porn Films (ABC News/AP)
Gratitude to our sponsor in Spain, women-run Lust Cinema.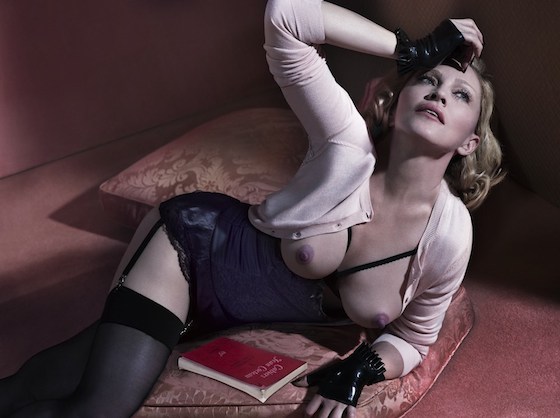 The one and only Madonna is looking gorgeous and wearing some hot couture, photographed by Mert Alas & Marcus Piggott in the December/January 2014.15 issue of Interview magazine.
Madonna by Mert & Marcus (Fashiontography)
"…the most egregious aspect of the recent amendments is the way in which the censors have specifically erased sex acts which are associated with domination and female sexual empowerment and yet they have maintained sex acts such as double penetration and bukkake – where several men ejaculate on one woman – which are synonymous with female sexual humiliation. This glaring inequity will do nothing to challenge prehistoric male attitudes to gender roles and objectification. It will, instead, confirm them."
Ten Things You Need to Know Before You Censor Porn (Huffington Post UK)
I'm trying not to flip out over this. "For months, the adult industry has been buzzing with conjecture that Twitter, which has previously adopted a laissez-faire approach to nudity and sexual content, is cracking down on porn, suspending or permanently banning users for posting adult content. What's more, some speculate that Twitter isn't just going after adult content—rather, they're specifically going after sex workers and adult performers."
Is Twitter censoring sex workers? (Daily Dot)
Thank you to our sponsor in the UK, Joybear.
Though he has inarguably effected seismic changes in contemporary gay male culture, altering not only how men meet, but also how they portray and even see themselves, Grindr's Joel Simkhai thinks of himself, he said, primarily as a service provider.
The Sex Education of Grindr's Joel Simkhai (NYT)
This article is fantastic: "The running theme through World War II sexual education films is that female sexuality is a serious threat to men's dominance. In Eberwein's book, he explains how the films gave servicemen—whose numbers reached 12 million in 1945—visions of emasculation and manhood diminished by openly sexual or promiscuous women."
Slut-Shaming, Eugenics, and Donald Duck: The Scandalous History of Sex-Ed Movies (Collectors Weekly)
New porn laws banning spanking and caning go too far and Government should not be "sticking their nose into people's bedrooms", Nick Clegg has said. The Deputy Prime Minister backed Liberal Democrat MPs who are opposing a ban on a list of erotic acts being shown in porn because they have been judged "harmful".
Porn ban goes too far, Nick Clegg says, as he backs 'face-sitting' protesters (Telegraph UK)
Thank you to our French sponsor, Dorcel Club.
Warning for survivors of sexual abuse and trauma. Run by the UK Network of Sex Work Projects, Ugly Mugs is a national scheme where sex workers can make anonymous online reports about an incident or the "ugly mug" who attacks them. With the input of sex workers of all genders, they're about to release an app called Safety Nets.
TITLE (Vice)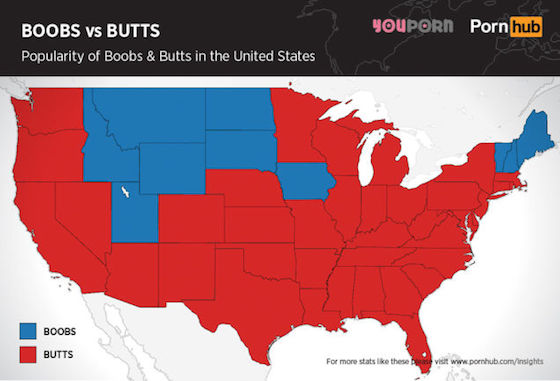 Not all is sunny and chipper in the world of professional cheerleading this year. NFL cheerleaders from five squads sued their teams last spring, alleging sub-minimum-wage pay, mandatory "jiggle tests," and other craptastic working conditions.
A Not-So-Brief and Extremely Sordid History of Cheerleading (Mother Jones)
In her series of controversial videos critiquing sexism in video games, Anita Sarkeesian often focuses on the way games treat sex workers. She doesn't call sex workers "sex workers." Instead she refers to them throughout her video series as "prostituted women." This is rubbing many sex workers the wrong way, to say the least. (…) Another sex worker who questions Sarkeesian's position, at least indirectly, is Mia Isabella, a transgender porn star who was hired to voice "Prostitute #1" in Grand Theft Auto V. Isabella saw her work as providing a "fantasy" for teenage boys, and she didn't see it as necessarily exploitive. Instead, she said she was "honored" to be asked, in part because few, if any, transsexual women have been included in video games.
Pixelated Prostitution: Feminist Debate Over Sex Work Bleeds Into Video Games (Reason Magazine)
My new book is on sale: get Filthy Housewives on Amazon or Filthy Housewives direct from me!