From myself and all the authors: this is our holiday present to you this weekend only: My newest books are $0.99: Filthy Housewives and Holiday Kink!
The actor playing Christian Grey in the '50 Shades' movie revealed to Elle UK his true feelings about BDSM and kink: Jamie Dornan basically thinks it's weird ("whatever [it is] they do") and boring, and after visiting a dungeon to research his part in the film, he felt gross. "Then going back to my wife and newborn baby afterwards… I had a long shower before touching either of them." What a total fucking douchebag!
Meet Christian Grey: Jamie Dornan exclusive (Elle UK)
The U.K.'s new statutory rules banning porn content [no longer] ban "face-sitting," ATVOD said in a newsletter disseminated yesterday. "Contrary to some press reports, the new regulations do not ban outright activities such as 'face-sitting' or 'spanking,'" ATVOD said.
ATVOD Clarifies New Porn Regs; 'Face-Sitting' Is OK (XBIZ)
A&E: Exploiting sex workers. This is disgusting, harmful and it needs to be stopped. 8 Minutes will follow retired Orange County police officer and clergyman Kevin Brown as he attempts to convince women to leave sex work behind. Brown does this by posing as a client and confronting sex workers in hotel rooms, where he spends the eponymous eight minutes trying to persuade them to switch trades.
To Catch a Sex Worker: A&E's Awful, Exploitative Ambush Show (Daily Beast)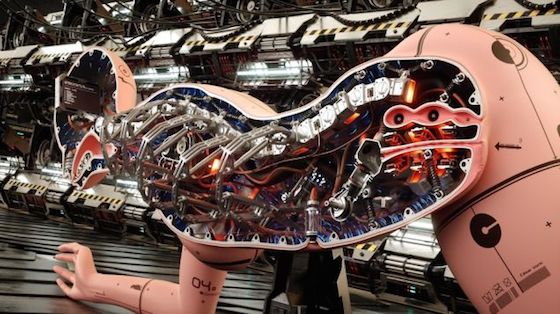 Thank you to our sponsor, Nubile Films.
"I got down and dirty at Sex on Fifth Avenue in early December: the scene was an intense mélange of over-the-top fashion statements, artful nudity, impossibly glamorous makeup, and performance art, all mixed in with strobe lights, fog machines, and the museum's exhibits (which included a bouncy castle made of inflatable boobs). Afterward, I talked to Kayvon about where the party fits into the New York nightlife scene, self-expression, art, and (obviously) sex."
Meet the Party Host Who Is Bringing Sex Back to Fifth Avenue (Nerve)
YAAAYYY!!!! Airing January 10, TLC is taking a shot at a latenight talkshow franchise, tapping Margaret Cho to co-host a panel talkshow focused on sex. Cho will host "All About Sex" with fellow comedian Heather McDonald, actress Marissa Jaret Winokur and Dr. Tiffanie Davis Henry, an Atlanta-based sex and relationship counselor.
Margaret Cho to Co-Host TLC Latenight Talkshow 'All About Sex' (Variety)
Thank you to our sponsor in France, Explicite Art.
Skirt Club is a monthly girls-only sex party for straight women in London. Members are mostly married thirty-somethings looking to experiment. Founder Geneviève LeJeune started the club as glamorous alternative to London's 'seedy' sex club scene, and has plans to expand to Miami, New York and Toronto.
Inside Skirt Club Britain's first elite sex club for straight women (Daily Mail)
Warning for sexual abuse survivors. Scotland Yard has said claims by a witness that a "VIP" sex abuse ring murdered three boys are "credible and true". The allegations made by the witness, known by the pseudonym Nick, have triggered a murder investigation. Police said the alleged abuse by a Westminster-based paedophile ring lasted a decade at locations across London and the Home Counties, including military premises.
Claims that boys were murdered by VIP sex ring are credible and true (Guardian UK)
Gratitude to our sponsor in Spain, women-run Lust Cinema.
It's being tipped as the lesbian equivalent of Grindr, but "classier", a dating app "for lesbians, by lesbians": introducing, the woman-made app, Scissr. The free app, which will be available on iOS and Android, will fill a gap in the women-seeking-women app sector.
Scissr dating app: the new Tinder for lesbians? (Guardian UK)