Don't get hacked, make safe dating profiles and fight back at online harassment: learn how in my new book The Smart Girl's Guide to Privacy. Find out more on the book's Smart Privacy Tumblr.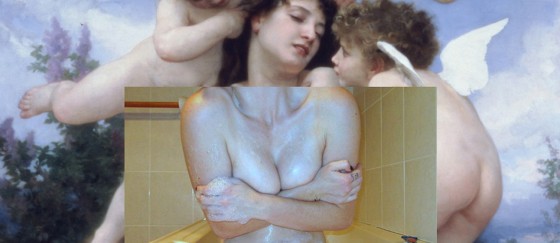 Vanessa Omoregie's camgirlsproject project pairs famous paintings of nude muses – Sandro Botticelli's The Birth of Venus (1486), Amedeo Modigliani's Nudo Sdraiato (1917) and Guerin Pierre Narcisse's Morpheus and Iris (1811) — with overlaid crops of camgirl-style self-portraits.
Classic Nude Paintings Remixed With Consenting Camgirls (Animal New York)
IMO, this is a serious threat to free expression. The Web as we know it is being replaced, slowly but surely, by mobile apps. Access to those apps is controlled by just two companies: Apple and Google. There are now more people using mobile devices than are using desktop browsers. Do you have an app for your adult site? Not for Apple/IOS devices, you don't, because Steve Jobs hated porn so badly that Apple still bans anything vaguely sexy from its app store. You probably don't have an Android app for your adult site, either; Google's app store has always banned explicit content, and recently tightened the rules to exclude "erotic" content as well.
Where Your Adult Site Visitors Went (Eros Blog)
The Federal Trade Commission's move this week to formally charge the operators of Jerk.com with alleged deceptive trade practices involving improperly obtained profiles signals the beginning of a new focus for the agency. The FTC said in a federal complaint that Jerk.com misled users when it claimed the content on the site had been created by users. In fact, regulators said, most of the site's content was harvested from Facebook.
FTC Complaint Signals Caution for Dating Sites (XBIZ)
Veiviev's New Awesome Oculus Porn Demo from VRSexLab.com on Vimeo.
Don't miss this fascinating exploration on Oculus Rift tech and gender, where danah boyd begins with the accusation that it's a sexist creation and attempts to solve the question as to why women are more prone to be sick in simulators than men.
Is the Oculus Rift sexist? (Quartz)
ABC News' Nightline will be airing a segment "The Effects of Piracy on Adult Entertainment" tonight at 12:35 a.m. EST. The piece focuses primarily on Tasha Reign, but also includes interviews with Takedown Piracy owner Nate Glass, Wicked Pictures contract performer and director Jessica Drake and many more from the mainstream porn industry.
ABC's Nightline to Air Segment on Porn Piracy Tonight (XBIZ)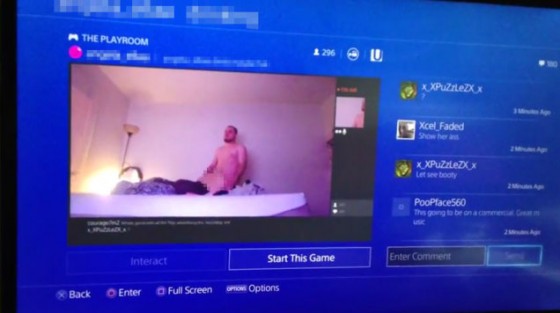 Ever feel like you just don't have the energy for sex during the work week? Between exhausting jobs, kids and other duties, it's hard to fit enough time in the day. But it's not impossible to maintain a good sex life.
How To Maintain Your Sex Life During The Work Week (LifeHacker AU)
The 2014 Feminist Porn Conference was presented by The Mark S. Bonham Centre for Sexual Diversity Studies at the University of Toronto April 5 and 6. It was the culminating event in a week of diverse happenings that included a special film screening of the past year's best films, a storytelling event, a fisting workshop, a new film festival, and the ninth annual Feminist Porn Awards (2014 winners are here). More than 300 people attended the second annual conference.
2014 Feminist Porn Conference Reports Spike in Attendance (XBIZ)
In a lawsuit by revenge porn victims over the controversial revenge porn website Texxxan.com, a Texas state trial court had ruled that Texxxan's web host, GoDaddy, was liable for hosting the site. Today, a Texas appellate court fixed the lower court's obvious legal error and emphatically ruled that GoDaddy qualifies for Section 230′s protection. While this is good news for the judicial system's accuracy, it's hardly the last word on revenge porn legal questions.
Revenge Porn Is Bad, But It's Not GoDaddy's Fault (Forbes)
It was only a matter of time. If you've never heard of bubbling, the ingenious invention of a young, lonely Mormon man that lets your mind turn innocent bikini shots into porn, now's your chance to get acquainted.
The Bubble Porn Video: No Nudity, But Extremely NSFW (Gizmodo)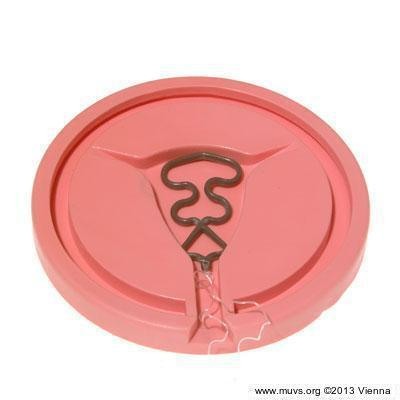 Despite the daunting challenge of collecting information and artifacts surrounding one of the most unspoken parts of our culture, Vienna's Museum of Contraception and Abortion has managed to gather an impressive collection of contraceptive curios.
The Museum of Contraception and Abortion (Atlas Obscura, via Viviane's Twitter)
Mississippi's sex-ed curriculum is not notable for its progressive nature. But one thing you can't say about the Magnolia State is that it follows the advice of some conservative parents who want schools to totally ignore homosexuality. In fact, state law mandates that the subject be discussed, at least briefly: Students are to be told that homosexual activity is illegal.
Mississippi's Sex-Ed Classes Teach Kids That Homosexuality Is Illegal, Even Though It Isn't (New Republic)
Sex with robots may currently be restricted to fiction, but with advances in technology this could eventually change. Despite how some may react, this is something that should be accepted, maybe even embraced.
Robots and sex: creepy or cool? (Guardian UK)