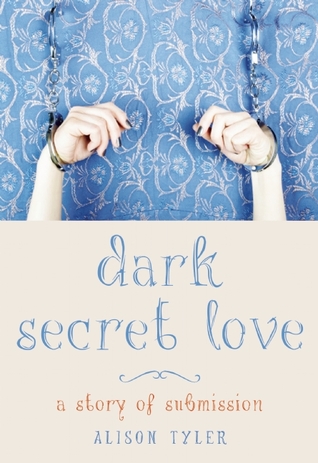 Don't despair having an unsexy Kindle: a new Kink Your Kindle post is here. My newest picks for the season's hottest lit-smut and must-have explicit sex books will kinkify your little Kindle – with no one the wiser.
Every pick on the list below has explicit sex, and the range spans from true-love romance with hardcore sex all the way to some seriously filthy porn – all with superlative writing. Expect compelling stories, top notch authors, tense sexual realism, and exciting characters. Look for well-crafted narratives, erotic power play and no dull climaxes.
Dark Secret Love: A Story of Submission ($10.59) by Alison Tyler
I love this book. Dark Secret Love is a modern-day Story of O, a 9 1/2 Weeks-style journey fueled by lust, longing and the search for true love. Inspired by her BDSM lifestyle and based on her private diaries, Tyler creates a scorchingly hot work of tense dominant-submissive fiction, a meta-novel with very real characters whose sex is so passionate and unpredictable, it's impossible to stop turning pages once the sex starts.
The Juliette Society ($8.89; UK) by Sasha Grey
One night, at a club, she meets at a man who leads her into a strange world. And soon she is drawn toward the Juliette Society, an exclusive secret society in which all the deepest, darkest fantasies are explored. But for those who join this world, there is no turning back.
Open: Five Filthy Bisexual Erotic Stories ($3.49; UK) by Tenille Brown, Sommer Marsden, Sophia Valenti and two more
Excellent mini-collection. Open features five filthy bisexual erotic stories by some of today's top writers in the field. These sultry pieces focus on f/f/m pairings in a wide array of situations.
The Voyeur ($2.99) by Kay Jaybee
Wealthy businessman and committed voyeur, Mark Parker, has a list of 13 fantasies he is intent on turning into reality. Traveling between his London flat, his plush Oxfordshire mansion, and Discreet, his favorite BDSM club; Mark is helped to realize his imaginatively dark erotic desires by two loyal members of his staff – his personal assistant, Anya Grant, and his housekeeper, Clara Hooper.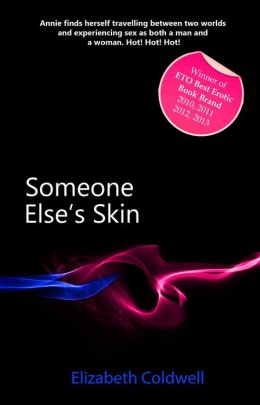 Someone Else's Skin ($2.99) by Elizabeth Coldwell
An erotic novel with fantasy, time travel, BDSM, bondage and restraint, spanking and ménage themes. When Annie Harrison is hypnotised for an article she's writing, she finds herself in the body of Jai Galloway, a 23rd-century eco activist who plans to go back in time and save the earth's atmosphere from being destroyed. Loving what her new body can do, Annie is soon living two existences – one with her kinky musician boyfriend and one in the future, where she learns all the tricks of sex as a man. But the more time she spends in Jai's body, the more threat she faces of being trapped there forever…
Hidden Dragons ($4.99) by Emma Holly
If you miss Game of Thrones, don't miss the tragedy of the series, but want a tense fantasy story with deliciously written, explicit sex (by the top erotic paranormal writer in the business), you won't regret buying and reading this book. "She transports us to her world of Resurrection, a pocket of magical creatures and fae hidden in the mundane realm of humans — a portal between the not always so friendly fairie realm and the human's earth. How do you get the hunky were-boy you crushed on in high school out of your system when he shows up at your door a jaw-dropping, drool-worthy police detective? And just how seriously should you take your father when he tells you dragons still exist?"
Dirty Thoughts From the Back of the Room ($2.99) by ten authors; Write Sex Right
A great little collection of ten stories (and one essay) comprised of flash-fiction, written about – and at – a conference.
Sticky Fingers ($5.99) by Alison Tyler
One of my favorite explicit novels, ever. A very sexy noir-style romp through San Francisco where the main character is a jewel thief. There are many vivid, well-crafted sex scenes, spanking scenes, threesomes, orgies, and more. The private detective in the story who trails the main character is right out of a Chandler book.
Perv: The Sexual Deviant in All of Us ($11.04; release is October 8) by Jesse Bering
"You are a sexual deviant. A pervert, through and through." We may not want to admit it, but as the award-winning columnist and psychologist Jesse Bering reveals in Perv, there is a spectrum of perversion along which we all sit. Whether it's voyeurism, exhibitionism, or your run-of-the-mill foot fetish, we all possess a suite of sexual tastes as unique as our fingerprints—and as secret as the rest of the skeletons we've hidden in our closets.
Ashely's New Owner ($3.99) by N.T. Morley
Lovely young Ashley is an obedient and willing slave, owned and trained by her Master, the wealthy and powerful Rafael. An insatiable bottom with an appetite for exhibitionism, bondage and sex. Ashley fulfills her duties with great enthusiasm, enjoying everything her Master and his friends have in store. She is happy with her submissive life at fetish parties, in dungeons, and even in strangers' bedrooms. But her Master and his' friends have limits and Ashley has yet to feel completely fulfilled. Without warning, she is snatched from her home by a group of strange men who spirit her to a secret dungeon for the kind of working-over that Ashley has only fantasized about. Ashley has no doubt that this is some new game from her Master – but is it for her pleasure, for punishment, or some kind of "test?"
Best Erotic Romance 2013 ($9.99) edited by Kristina Wright
This collection of romantic sexcapades has a killer lineup of authors – many contributors to this book are personal favorites. If you've ever dug a romance film or rom-com, but wanted to actually see the characters have that hot kind of rip-your-clothes sex that only people in love can do, then this diverse collection of stories will definitely satisfy you.
Don't forget me! I have a new book!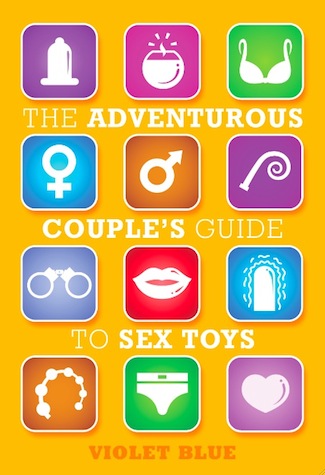 Adventurous Couple's Guide to Sex Toys, 2nd Edition ($10.09) by Violet Blue
"With a practical, sex-positive approach, she leads readers through the maze of sex toys on the market, explaining the many options available, including different materials, care and cleaning, and how to see through exaggerated marketing claims. Along the way Violet offers tips on creative usage and ideas for introducing sex toys to a relationship: how to ask your boyfriend to use the blindfold in your bedside drawer or how to surprise your wife with a saucy gift without getting your face slapped (unless that was the point)."
Want more books to choose from? Find more in some of my previous Kink Your Kindle lists: