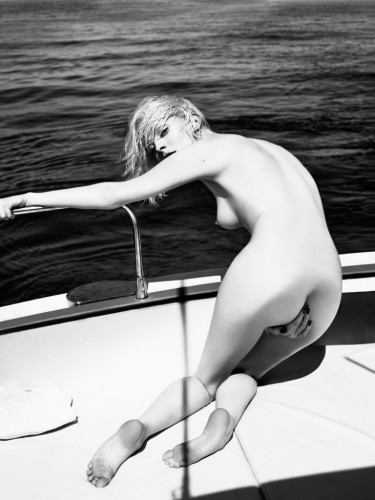 Image: from Pirelli Calendar from 2006 by Mert+Marcus (not in the Dazed gallery).
This month's issue (September) of Dazed and Confused has a great article covering the erotic, artistic history of the notorious and coveted Pirelli Calendar. In FASHION ARCHIVE: PIRELLI CALENDAR Dazed Digital wraps the article around a large gallery of 30 choice shots featuring international supermodels nude and in varying states of sexyface for the iconic calendar's 50th anniversary.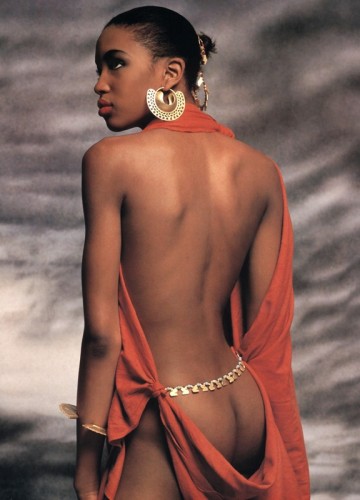 Past Pirelli Calendar photographers have included Herb Ritts, Karl ("The Cryptkeeper") Lagerfeld, Mert+Marcus, Bruce Weber, Richard Avedon, Annie Leibovitz, Uwe Ommer, Sarah Moon, Terry Richardson, and more.
This shoot is being held to mark the 50th anniversary of the Pirelli Calendar. Everyone on-set is a Pirelli veteran: for models, booking the calendar is like winning an Oscar, while for photographers it's a chance to exercise unbridled creative freedom. The Pirelli calendar holds cult status in the industry because it's distributed in complete secrecy. In an era when it's rare for a fashion image to be released into the world just in print, the idea that this editorial marvel is distributed quietly to cultural powerhouses, for the sake of creating photographs unlike any other, is pretty gobsmacking.
The piece was written from an on-set Dazed did during a shoot commemorating the calendar's big 50, and still couldn't get the staff or models to drop even a hint of what's to come in this year's calendar. No spoilers, sheesh…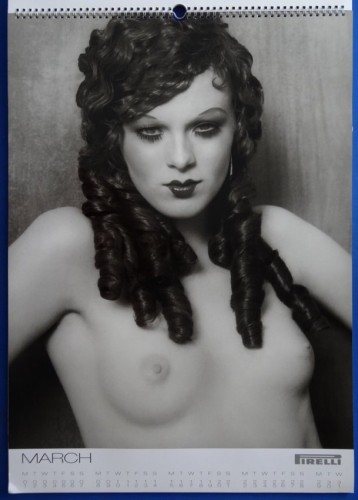 Image: from Pirelli Calendar from 1999 by Herb Ritts (not in the Dazed gallery).