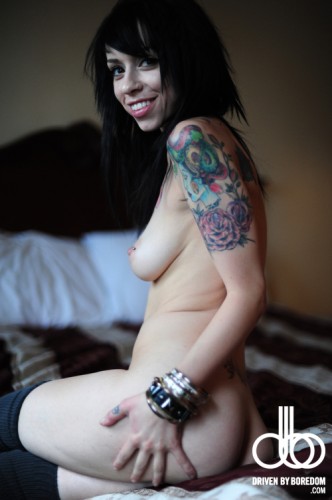 Above: Ladie Lane by Driven By Boredom.
In my last Sex News post, I included the abysmal treatment of erotic photographer Driven By Boredom by Instagram, when the company abruptly deleted his account without notice, taking away the community he'd built with thousands of connections and years of work that only existed on Instagram. I know we have all the cynical, and practical caveats going through our heads when we read about Instagram's awful behavior – never trust a service with your work, expect services to screw over anyone with anything sex-related. But something about this still really bugs me. Driven By Boredom admits he was on the edge of Instagram's Terms, yet I can't help but feel like this situation typifies the quandary we're all in with Internet services, where we are eternal victims.
It made me think that it was time to feature Driven By Boredom, which I can't believe I haven't dome until now. DBB is a cult icon in the Internet erotic photo scene, one of the humble legends that always has the sexiest photos of the most delicious alt girls around. (Off topic, his photos of Roxbury, Queens after Hurricane Sandy are intense.) DBB has been part of the sex blogging scene from the beginning, and his portfolio just gets more amazing year after year. I never tire of his work, and his models look like they're having a blast. Plus, a lot of it is a huge turn-on. Enjoy!
Sammie Sixx and Mia Rebel by Driven By Boredom: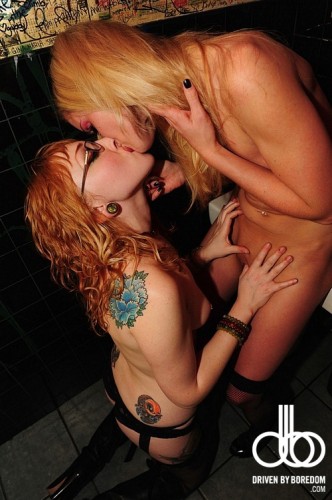 Violet Monroe by Driven By Boredom: