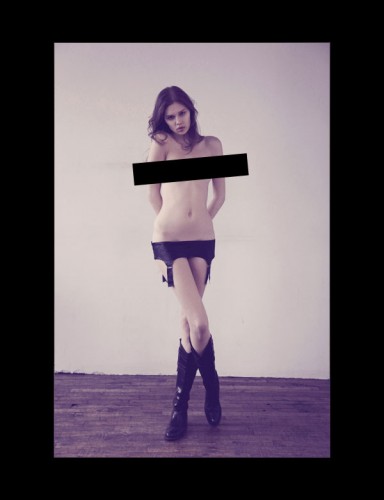 I quietly mentioned in a previous Sex News post that a new journal from British academics Feona Attwood and Clarissa Smith, and Routledge Publishing, entitled "Porn Studies" will publish its inaugural issue in Spring 2014.
I was invited to become a member of the Porn Studies Journal Editorial Board early this year. I gave it much thought, responded – and I received my "welcome to the Board" email four days ago. I am absolutely delighted!
As a Porn Studies Board member, I invite you to submit to the first official Porn Studies Journal: Call for Papers.
Please help distribute the Call for Papers to your networks, and spread the word.
Porn Studies is an interdisciplinary journal described as "the first dedicated, international, peer-reviewed journal to critically explore those cultural products and services designated as pornographic and their cultural, economic, historical, institutional, legal and social contexts." Porn Studies will pay particular attention to "the intersection of sexuality, gender, race, class, age and ability."
The Journal focuses on developing knowledge of pornographies past and present, in all their variations and around the world. Because pornography studies are still in their infancy we are also interested in discussions that focus on theoretical approaches, methodology and research ethics. Alongside articles, the journal includes a forum devoted to shorter observations, developments, debates or issues in porn studies, designed to encourage exchange and debate.
Porn Studies invites submissions for publication, commencing with its first issue in Spring 2014. Articles should be between 5000 and 8000 words. Forum submissions should be 500-1500 words. Book reviews should be between 800 and 1500 words. Submissions will be refereed anonymously by at least two referees.
In this first instance submissions, queries and suggestions should be sent to editorspstudies [at] gmail [dot] com
You can also help the Journal and its mission by:
Circulate the Porn Studies: Call for Papers link to your networks and organizations of interest.
Library recommendation: check if your institution has a subscription to the journal. If not, recommend it for the next subscription year.
If you teach, consider adding it your students' reading lists.
It is time to create a valid and constructive conversation on pornography, and in turn offer balance to irrational, fact-challenged and illogical statements about a topic that is key to understanding human sexuality and the well-being of individuals and their quest for self-defined, healthy sexuality.
And, happily, we're all over the news:
Main post image: Anais Pouliot by Richard Bernardin (NSFW full uncensored set here).