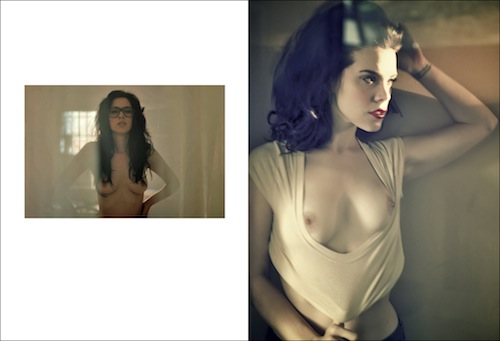 I think you'll agree with me when you start to scroll through the outstanding art nudes by Splice Pictures that this is a hell of a collection. The photos are all of quite beautiful young women, and capture an intimacy that leaves the viewer with a feeling that stays long after the browser tab is shuttered.
The photographer writes in their 'about' section:
I am a photographer working mostly in the USA and Europe.

This site contains examples of my personal photography.

My personal work is characterized by a passionate yet unsettling exploration of intimacy. Like voyeuristic intruders, I want the viewers to be forced to self-consciously experience the most intimate of moments. The anonymous locations of the shoots are often motels or characterless suburban interiors or backyards – places that denote painful isolation over intimate contentment. I try to capture the palpable tension within the language of visual curiosity and sensibility, revealing moments charged with anxiety and laced with an underlying fragility.