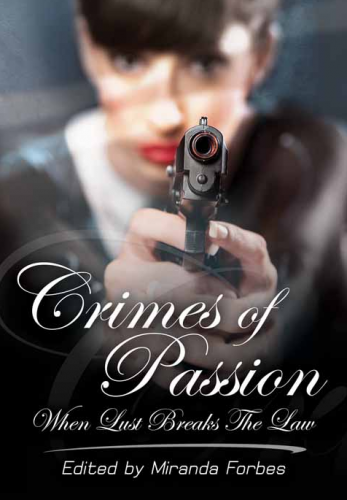 Every so often I collect and share a Kink Your Kindle post. I've worked with hundreds of erotic writers over the past ten years (and won a few awards doing so), so you can count on excellence in each of the Kink Your Kindle selections. You can also count on hot. literate, smart smut.
Previously:
Great stories, superlative writing, characters you can sink your teeth into, and kinky persuasions feature heavily in this installment. Look for great sci-fi, power exchange scenarios and plenty of delicious character-driven conflict.
Someone Else's Skin ($2.99) by Elizabeth Coldwell
When Annie Harrison is hypnotised for an article she's writing, she finds herself in the body of Jai Galloway, a 23rd-century eco activist who plans to go back in time and save the earth's atmosphere from being destroyed. Loving what her new body can do, Annie is soon living two existences – one with her kinky musician boyfriend and one in the future, where she learns all the tricks of sex as a man. But the more time she spends in Jai's body, the more threat she faces of being trapped there forever.
Double Take ($5.99) by Alyssa Turner
In post apocalyptic New York, Shannon Morris has one job to do: find the secrets everyone wants to hide from the all-powerful Eaglecorp. From her appointed perch high above the underclass, she would never have guessed she'd become a rebel sympathizer, or fall for two men at the same time – twins.
Crimes of Passion – When Lust Breaks The Law ($4.99) edited by Miranda Forbes
Thieves, con artists, criminal masterminds… the characters in this great collection have desires which drive them to break all the rules, from careful shoplifters and wicked blackmailers, to rogue cops and master villains who use sex as a weapon.
N.T. Morley is a superbly talented writer and editor that I've worked with for years who has just released a slew of kinky collections. N.T. never, ever disappoints with quality – or dirty deeds. Find more at the brand new Deception Press website.
Double Vision: Hot Erotic Stories of Bi Men Who Share ($3.69) edited by N.T. Morley
These hot stories peek into the lives of boyfriends sharing a co-worker, a sexy co-ed looking for two men as interested in each other as they are her, a straight guy turning bi while his girlfriend watches, and lots more.
Packing Heat: Femdom Strap-on Stories ($3.69) edited by N.T. Morley
This anthology includes strap-on anal sex, Female Domination, male submission, cross-dressing, oral sex, erotic denial and other forms of bondage, domination, submission, sadism and masochism. I'll add that this has some rough stuff in it – and "Old Friends" by Dexter Cunningham is a personal favorite of mine. I'd love to read it for Open Source Sex, but it might be too extreme for my listeners :)
Mistress Mia's New Boyfriend: A Tale of Bisexual Male Slavery ($2.99) by N.T. Morley
When Mistress Mia summons Her slave Gary to Her apartment one night, he discovers her on the couch, making out with handsome he-man Trevor. He was fully prepared for the "mostly-lesbian" Mia to eventually find a new girlfriend he'd have to serve…but a boyfriend? Gary is informed that Trevor and Mistress Mia are dating – and as Mistress Mia's slave, he's expected to drop to his knees and suck the new boyfriend's cock. The oh-so-straight Gary has spent six months being "trained" by Mistress Mia, including extensive strap-on service. Will Gary be a man and serve cock the way Mistress Mia demands?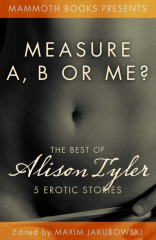 I'm so happy to see these new collections: three of my all-time favorite erotic authors now have 'best-of' books, so you can taste their talents across a spectrum of scenarios, predicaments and sexual adventures. Truly, these three writers have produced stories that have sometimes left me spinning for days afterward. Do check them out:
Thinking Nasty Thoughts ($7.99) by Jesse Chapa Jones
After the global financial meltdown, Jeremy has lost his job, his wife, and his self-respect. His libido – and his rage – are getting the better of him. To top it off, he's starting to imagine he's being tracked by a beautiful ostrich with a message. Cherry is a bank employee who is frustrated with her stuffy life and even stuffier boyfriend… Add a big red vibrator to the mix and several twists of fate, and the adventure begins. Kudos to Jones on her great – first – self-published novel.
69: Sultry Short Erotic Stories of Need and Desire ($6.39) edited by Alison Tyler
(Disclosure: I wrote the introduction to this book.) In this delightfully dirty collection, Alison Tyler has gathered the crème de la crème of erotic fiction authors to pen sixty-nine brief romps – among them, Donna George Storey, Thomas S. Roche, John Albert, Kristina Lloyd, Justine Elyot and Jeremy Edwards. Each story delivers – from a woman whose boyfriend has a proclivity for old-fashioned lingerie to a British paparazzi who gets too close to his target, to a distracted writer who needs some special motivation to stay on deadline.