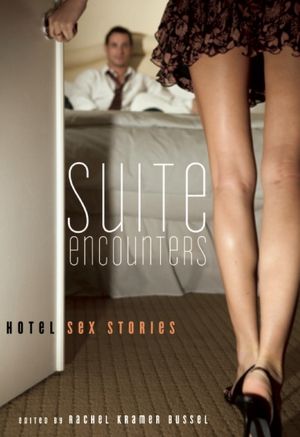 Sick of hearing about 50 Shades? Me too. Want a list of good sexed-up summer reading that is from someone that isn't impressed by 50 Shades? Me too.
I just spent months reading erotica manuscripts (new and upcoming releases) So this, I can do.
The thing is, everyone knows that the theme of 50 Shades is super-hot, but the writing, character development and sex scenes are a total letdown. And there's too little variety in the power exchange… Meanwhile, romance publisher Mills & Boon is challenging Fifty Shades of Grey with a new – and hot – line of explicit erotic digital titles called 12 Shades of Surrender. The 12 digital-only short novels average 50 pages and feature some favorite writers (many of whom I've published in the litporn series Best Women's Erotica).
(Also: holy awesome – my favorite Best Women's Erotica is only $1.99 on Kindle right now! Get it!)
So, here are a few handpicked highlights from Mills & Boon's 12 Shades and other collections that do what we hoped 50 Shades would deliver – and more. If sexual power exchange isn't exactly what you're in the mood for, skip to the middle of this post.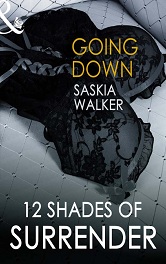 Going Down (by Saskia Walker)
From their initial encounter in their building's antique elevator, Armande Lazare makes Jennifer feel unexpectedly aroused by the way he takes control. But as much as this new desire unnerves Jennifer, she's even more eager to explore the handsome stranger's kinky fantasies.
Chance of a Lifetime (by Portia Da Costa)
The videotape shocked and thrilled her…and really turned her on. She'd found it in a small, out-of-the-way sitting room of Blaystock Manor, where she was working. Now everyone was away and she finally had an opportunity to watch at her leisure. There on the screen was the Marquis, her much fantasized-about boss, administering a very sexy spanking to some girl.
Cuffing Kate (by Alison Tyler)
When Kate's roommate ditches Jules Rodriguez for asking her to do something "kinky", she's eager to know what he wants. Jules has always looked like a man Kate could share her fantasies with…fantasies about dominance and submission that no one else has discovered. Can Kate make him realize that she's his perfect bedmate?
She's In Charge: Adventures in Female Domination (edited by N.T. Morley)
A pixyish Mistress packs a strap-on for her male submissive; a loving couple succumbs to the same FemDom. She's in Charge offers some seriously delicious stories of female dominants and the male – and female – submissives that live to serve her. An exciting read if you are a Dom, a sub, or just taking a peek at other people's kinks.
Open For Business: Tales of Office Sex (edited by Alison Tyler)
In more than 20 explicit stories by superstar erotic authors, naughty secretaries are firmly spanked, to cold callers who hook up with Dominatrixes, to temps finding the men of their dreams washing more than their windows, the restrictions on employee dating are wantonly and willfully broken. Highly recommended.
New litporn titles I've read and absolutely love – these are highly recommended:
Double Vision: Hot Erotic Stories of Bi Men Who Share (edited by N.T. Morley)
The five short stories in Double Vision put you front row, center to experience the sex encounters of bisexual men that love women – and love to share them. These hot stories peek into the lives of boyfriends sharing a co-worker, a sexy co-ed looking for two men as interested in each other as they are her, a straight guy turning bi while his girlfriend watches, and more.
No Strings Attached: Stories of Anonymous Sex & One Nights Stands (edited by N.T. Morley)
In six explicit tales, No Strings Attached brings you into encounters of nameless lovers and one night stands. Everything from a waitress who has a night of pleasure with her biker customer to lovers sinfully selecting a lover from a collection of private pictures is featured: No Strings Attached offers some of the best in edgy NSA sex.
Taste It (by Sommer Marsden)
Jill and Cole are competing for the title of Best Chef – and the reviews agree with my assessment of this wonderfully romantic, yet occasionally hardcore story, where I found I loved the characters and rooted for them both to win as much as I wanted them to rip each other's clothes off. Marsden is a masterful author, and it's nice to see male characters that remind me of (sexy, flawed, hot) men in my life. Not boys – men.
Unreviewed, likely super hot: Alison Tyler edited a new collection and it's out a few days early. Three Way promises to be all about threesomes, and Tyler understands the true meaning of bisexuality.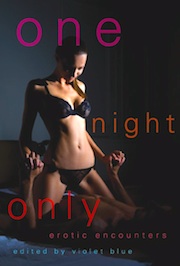 Finally, a new one from me:
Maid Service by Jan Darby. Picture this: It's your third night on the job tidying rooms in a hotel and you find yourself giving "the best maid service" someone's ever had.

Whore by D.L. King. This is by far my favorite story in the collection. It proves that a sexy red dress can make or break you.
If you didn't find the kind of hot summer smut you were looking for in this post, check out a myriad of even more litporn suggestions in these other Kink Your Kindle posts: