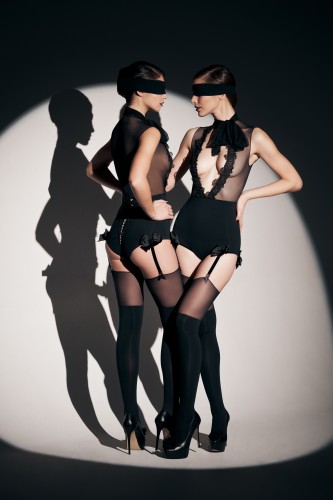 Above: Seductive Merylin (€270.69) from the Film Noir Luxury Edition.
While the Film Noir Luxury Edition collection from Sockbox lingerie would make a delicious post all on its own, I'd be remiss in my pervy duties to you if I only pointed you to one single collection from this incredible treasure trove of lingerie lovers' inspiration and wishes.
Sockbox is a high-end Latvian lingerie maker whose prices compare to Agent Provocateur, but I have to say that I actually like Sockbox's highly erotic collections much more than AP right now. All of the lines have a touch of kink and a lot of elegance: The Film Noir line showcases itself on a blindfolded model in rope bondage with a chair in the sand; the Tete-a-Tete line has a delicious touch of both 1920s and 1940s sex appeal. They also have a fun Instagram account. I want, want, want it all.
Above: Blushing Calla (€249.69) from Tete-a-Tete.
On the Sockbox Vimeo page, we get some of the sexiest runway shows I've ever seen: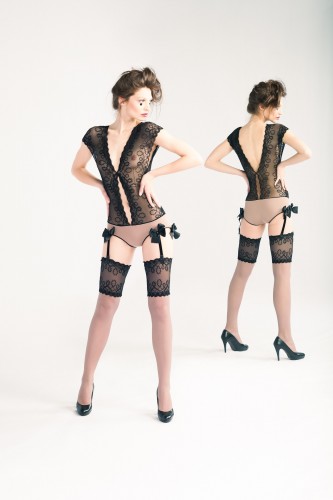 Above: Odorous Lavender (€417.88) from Tete-a-Tete.