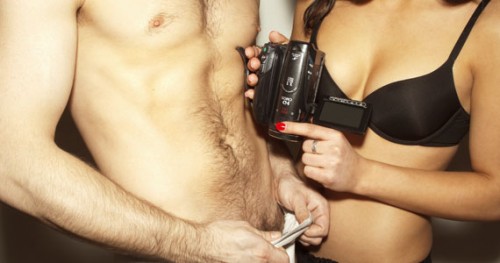 Attention porn filmmakers: it's erotic film fest submission season! Right now four different independent porn film festivals are taking submissions for the best films of 2012. Below I have a brief rundown of who they are, dates and criteria, awards and further information. If you're a non-mainstream porn filmmaker, submit your films!
Be sure to read the rules and submission guidelines for each film fest. After the current open calls, I listed a few other indie porn film award festivals you'll want to bookmark and put on your calendars…
The Joy Awards
Female indie porn filmmaker Petra Joy just opened her call for The Joy Awards 2012 submissions. This year it's for first-time female erotic filmmakers and the theme for submitted films is "Female Fantasies."
Awards: Cash, inclusion in Joy's compilation. (First Prize: €700; Second Prize: €200; Third Prize:€100)
Deadline: August 31, 2012
More info: The Joy Awards 2012 info page
The Good Vibes Erotic Film Fest: The Quickies
The Good Vibes Erotic Film Fest is open to indies of all stripes and all genders and orientations; the limit is seven minutes in length. This mainstream sex toy retailer has been around for decades, and their awards maintain an exciting indie spirit.
Awards: Cash (one 2012 Audience Choice Award Winner: $1,500). All finalists get VIP to a red carpet screening at San Francisco's Castro Theatre on October 25th, 2012.
Deadline: June 29, 2012
More info: Good Vibes/IXFF/Quickies info page
HUMP! 2012!
Presented by Seattle's The Stranger and Dan Savage, HUMP! is without a doubt the most popular and cult favorite of the American indie porn film fests. The call is open to all genders and orientations, all styles and experience levels, and selections are screened over three weekends to audiences in Seattle, Portland and Olympia. Submissions can be no longer than five minutes in length, winners are decided by secret audience ballot, and this year "extra credit" is gives for the creative inclusion of sweater vests, lesbian sex and packing peanuts.
Awards: Cash: Best in Show: $5,000 Grand Prize; Best Humor: $1,000 First Prize and $250 First Runner-Up; Best Sex: $1,000 First Prize and $250 First Runner-Up; Best Kink: $1,000 First Prize and $250 First Runner-Up. Screenings in all three cities for all three weekends.
Deadline: October 5, 2012
More info: the HUMP! 2012! submission page
Porn Film Festival Berlin
The annual Porn Film Festival Berlin is a popular international erotic film fest and awards show that is like the Cannes for porn – it's a really big deal. Submissions are open to all genders, orientations, skill levels, film mediums, and any length. The festival will be screening October 24-28th at the Moviemento Theater in Berlin, Germany.
Awards: Curators select three primary winners and other selections and award winners run throughout the festival – attendance sells out, and lavish parties highlight the festival.
Deadline: June 30, 2012
More info: Porn Film Festival Berlin submission page
Other indie porn awards and festivals:
CineKink NYC
The tenth annual CineKink NYC will be in 2013, and this is a ver popular traveling "Sundance for porn." The publicity is excellent and this is where full-length films can get their day in the sun and much more – including touring as part of the festival the country throughout the year. The festival is usually in February and early entries can start as soon as October.
Good For Her's Feminist Porn Awards
The FPA's combine awards and events to honor "erotica focused on women and marginalized people." Their website states they award films where, "A woman had a hand in the production, writing, direction, etc. of the work" "It depicts genuine female pleasure" and "It expands the boundaries of sexual representation on film and challenges stereotypes that are often found in mainstream porn." The next one will likely be in April 2013.
Main post photo by Jacob K. Clifford.