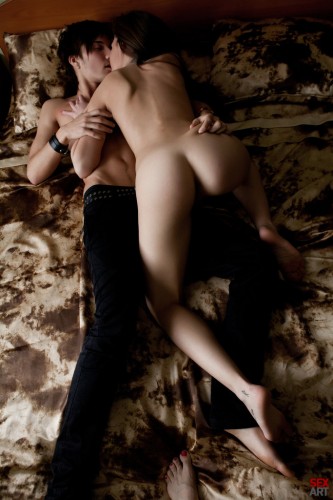 Met Art has long been one of the online mainstays for high-end explicit pinup photos and videos (of women). It almost goes without saying that they (and others like Hegre Art) outclassed and outpaced outlets like Playboy, Penthouse and other 'gentlemen's magazine' style channels long ago. I could say a lot about how the online art-babe sites have capitalized on Playboy's, Hustler's, Penthouse's and even Maxim's and Big Porn's collective customer service identity crises, but that could be a chapter in another book… And I think you'd all agree.
What I've loved about the babe-art sites is that sites – especially Met Art – also managed to combine tasteful with arousing when it would show penetration or surface girl-girl action, yet they never crossed the *complete* line to hardcore action – and never included boy-girl shoots. IMO, that's where fave X-Art has cleaned up – they show hot, hard, sometimes a bit nasty – but always pretty – porn. X-Art is like porn for those that want their anal as if it were presented, cast, directed and set decorated by Apple.
Maybe Met Art was feeling the heat. Either way I've been watching all the fanfare over the past several months about Met's foray into pornier pastures with Sex Art and I remained skeptical. Until now none of the teasers had anything worth sharing (as in, no real porn to make it work your click) but just now they've finally officially launched – and they've got galleries worth sending you to.
But here's the best part – and why I'm most excited about Sex Art. It's mostly a solo girl site so far. But when there are boy-girl sets… the men are gorgeous.
Tell me what you think:
I'm looking forward to Sex Art adding more material, more hot guys (and girls), and sexy racial diversity… (Ahem.)