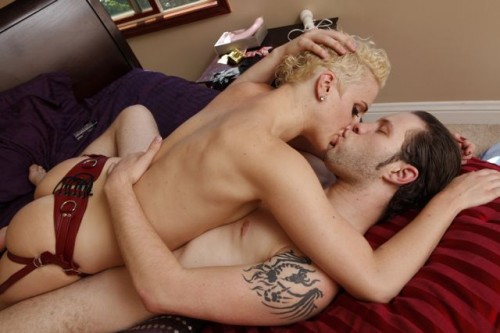 Author, sex educator and Vivid Video's head of the "Expert Guide To…" series (and pal) Tristan Taormino has a new video about to come out: [Tristan's] Expert Guide to Pegging. The DVD is out on February 14th, and it is available for pre-order through her website ($24.95). I'm excited to see it – other than indie porn, it's tough to find hot, accurate and, erm, inspiring depictions of strap-on sex in mainstream porns.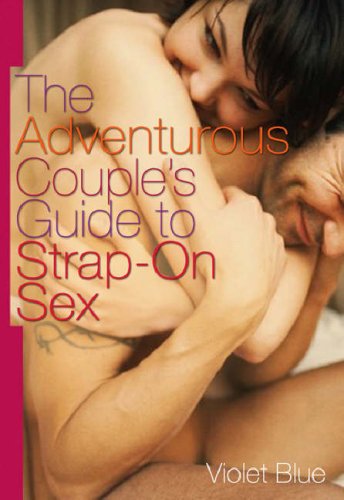 Pegging is the delightful sexual pastime wherein a lady penetrates her male playfriend with a strap-on or other fun device. I wrote a guidebook in both print and Kindle all about this very sex act called The Adventurous Couples Guide To Strap-On Sex ($9.99, $11.43).
If you just can't wait for Tristan's video… in the meantime I highly recommend checking out the explicit galleries she has for it on her website right now. Did I mention how happy I am about this video? If the galleries are any indication, there's hope for those of us that like to do unseemly things to men, and the men that love us for it. (Mr. Fassbender, I'm looking at you.)
The galleries include Jiz Lee and Mickey Mod, Dylan Ryan and Wolf Hudson (pictured above), and – now retired from porn – Jada Fire with Christian. There's a short trailer here on Vivid Ed.