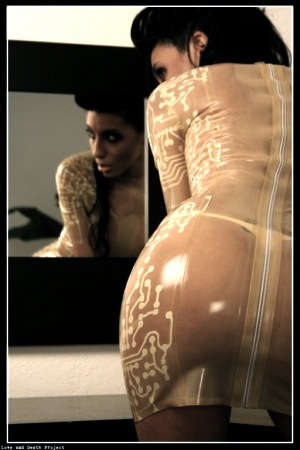 For my CBSi/ZDNet weekly sex and tech column (it's a new feature added to my Pulp Tech column), I took a look at the big stories in sex and technology and picked ten biggies. Not all of them were widely reported in mainstream media (like Porn Wikileaks, which got coverage but most of it was inaccurate and judgmental). I noticed that some of these stories are not going away, and will certainly be serious news items that need to be followed into 2012. Like the US internet snooping bill, labeled as anti-porn and opposed by everyone like the UCLU and EFF – I saw while writing this article that it has now been calendared for January. Yikes.
(…) Porn bittorent lawsuits went into bizzaroland, sex crime online got stranger, porn apps increased, celebrities collided with online sex culture, Western governments adopted anti-porn censorship tactics against their citizens, dot-XXX saw the light of day and more…

Which stories had an impact?

10. Porn Bittorrent Lawsuits Became A Parody

2011 was definitely the year that public appetites turned against file sharing lawsuits, especially when it the public began to see how carelessly the porn lawsuits were being handled. In May, a legally blind Santa Clara, California man received notice he was being sued for torrenting porn. (…read more, zdnet.com)
Image: Ego Assassin latex Circuit Board dress, from the Circuit Board line, which I want very much.