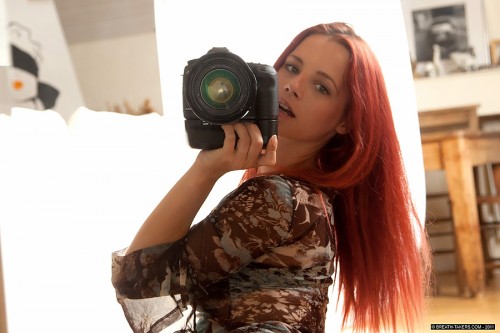 I've been reading British news online since it first became available. To be honest, the BBC online saved me. Growing up in a time of commercialized, corporate media in America was like growing up in a candy-coated propaganda mediascape, where I knew that what we were being fed wasn't an accurate snapshot of life in this country, nor especially life outside it. And – good luck if you wanted to know what American news *actually* looked like to the outside world. I knew that distribution was the key that could open Pandora's Box and that it was just a matter of time. I switched exclusively to European news media as soon as I could, and it kept me sane when 9/11 happened.
In all this, I had always looked up to BBC News and the Guardian UK. But now that the media landscape has changed, both news outlets are failing people like me, and all of their readers, by not delivering the same quality of reporting to human sexuality as they do to all other topics. It's like we grew up, but they didn't.
Stay with me for a minute on this one; it's not just me on my soapbox. Many of you have watched me go from regularly linking to Guardian UK based on reputation and quality, to reluctantly linking to them at all anymore. And when I do, I have to contextualize why you should be taking their reporting on all topics into consideration in light of their willingness to support and express viewpoints that are intolerant about sexual diversity (unless it's an LGBT topic they'd catch hell for bias over). Worse though, that when it comes to sexuality around explicit sexual imagery, Guardian UK does not fact check or source check. This is a problem. Imagine if, instead of routinely practicing irresponsible journalism around human sexuality (including sex education), their editorial reluctance to report without bias was around Egyptian politics, government budgetary issues, or British soldiers in Afghanistan. Unthinkable, isn't it?
I care because it's a lost cause in American corporate media. But what's happening at the Guardian is a lesson on how we can eventually heal our media's sociopathic relationship with human sexuality – and what hypocritical mistakes *not* to make.
So you can understand why I was deeply moved by the passionate post at MoronWatch, The Guardian's Sexual Hang-Ups. He writes,
(…) the Guardian often stands head and shoulders above the rest when it comes to providing high-quality journalism. The Guardian, for example, carries much of the credit for exposing the corruption at Murdoch's News International. When it comes to challenging dangerous abuse of power within the British state and corporations, The Guardian is often alone in publishing stories ignored by the rest of the British media.

(…) It's not that I'm asking for the Guardian to become a campaigner for sexual freedom; but it should be delivering the quality of journalism it does so well elsewhere. Repeating misinformation about porn leading to marriage break-up, lap dancing leading to rape or most prostitutes being "victims" isn't good journalism.

Accepting the word of a woman simply because she calls herself a feminist but ignoring the many voices of women who earn their money this way isn't fair or balanced. Ignoring researchers in these fields but listening to morality campaigners lets down the readership. (…read more, moronwatch.net, via Ms. Naughty)
Photo of Ariel from this Breath-Takers gallery.