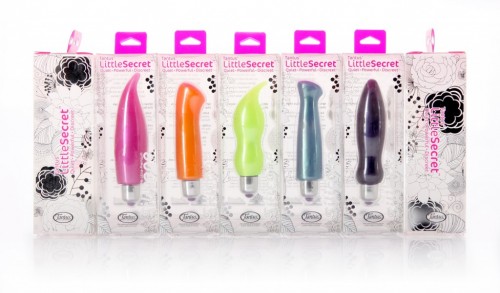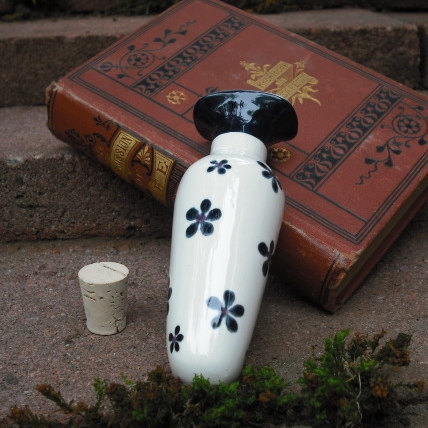 The bespoke ceramic flowered butt plugs ($35) and flowered dildos ($30) from Bashan Road Designs are astonishingly gorgeous (and safe, and functional) – but that's not my main attraction to them. Sure, they're seriously beautiful and ceramic presents a deliciously smooth surface for those sensitive nerve endings to slide over, and retains heat as much as coolness for intriguing sensual possibilities. And they have a plug with "pervert" printed on the shaft ($35). Yet I read this book once… Nevermore was figurative for me in many ways. I'm a lifelong fan of Harry Houdini (to say the least) – and there was a scene that shaped me (sexually) in that book, where his mysterious mistress penetrates him with a porcelain dildo filled with hot milk. And I've wanted to live that moment ever since. Now, at least, I've found the toy. Everything else… ?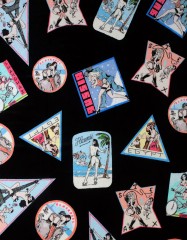 While we shiver in San Francisco, I hope some of you get to enjoy the sensuality of summer, complete with heat, plenty of skin on display and the indecent memories that only certain kinds of suntan oils can conjure. Agent Provocateur has new, very expensive beach towels designed for that kind of summertime vibe: the Amylee Beach Towel ($190 – the one I want SO BAD, pattern at right) and the Leopard Beach Towel in pink/black ($190).
Make all the jokes about wetness you like. Designers over at Art Lebdev Studios came up with a heady way to stay dry when they created the Sensual Empire Umbrella – I love the not-too-obvious Shibari image in one of the wedges. ($28).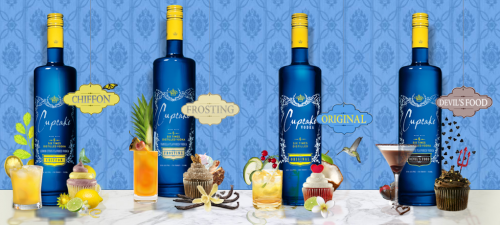 Just indulge me with a sip of any flavor of the new Cupcake vodka. Drizzle, flirt, repeat. It's retailing for $17.99 a bottle, and is alleged to be clean and smooth, having been distilled six times. They seem to be hitting the shelves now: Anyone know where to find this near San Francisco? I'm dying! (via Cupcakes Take the Cake).