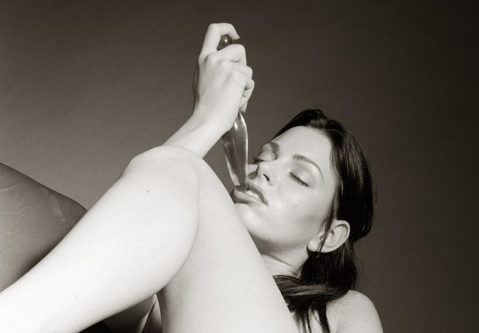 Brilliant idea? Check. Dildo Of The Day is like Woot! for sex toys, and I love it. I thought at first glance that it was a "Groupon" for sex toys, but it's better than that. I've always disliked that model: the "Groupon" scheme means they need a big buy-in from a number of people (where said people give up their contact info to marketing departments for a chance to get a deal), and you're always wondering if small business owners are getting screwed over in the process. (Spoiler: they are.)
Dildo Of The Day didn't enter my consciousness until they sent me the most over-the-top surprise box I've ever seen – so, your disclaimer is that they seriously impressed me before I looked at their site and then was seriously impressed. They're not a "Groupon" – they are a Woot!. A different deal on a sex toy something from sex toy manufacturers every day. I've seen dildos, stockings, beginner strap-ons… It looks like they also visited SF for Bay to Breakers (our marathon) and handed out condoms.
The site is still in its infancy (look closely and you can tell it's pretty fresh), but it looks like they have partnerships with some of the big boys. And at least one awesome indie (Lelo). I can't wait until they add more indies.
And now, the unicorn surprise package – thank you Dildo Of The Day! I'm stoked (obviously) but there are also like a hundred condoms in there, yay! The card is a long handwritten note, just lovely. Plus ponies and princess crowns, which is like a topping of winsauce: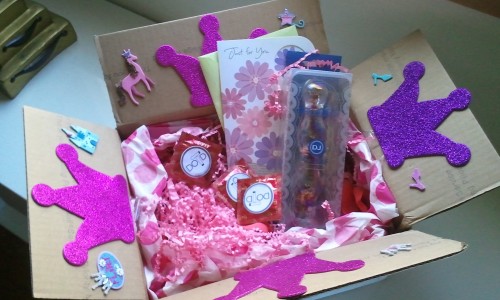 Main post image form this gallery.