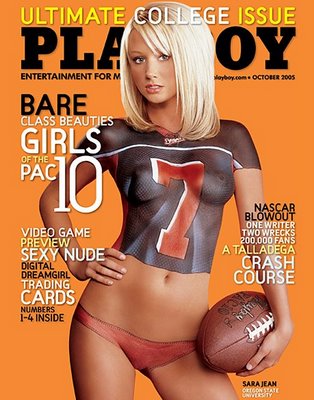 Fun fact: what do Ann Coulter and Tristan Taormino have in common? They were both invited to be speakers at Oregon State University.
Except while Coulter told Oregon State University on November 19, 2001 that liberals were responsible for 9/11 and "all Middle Easterners are camel riding nomads," this week OSU decided that paying Taormino to speak about being a bestelling sex-ed author and feminist American pornographer would be inappropriate. After her invitation was secured and the marketing materials were distributed, someone at OSU decided that Taormino should not speak because of what she does for a living. After being confronted, OSU's story left everyone with more questions than answers:
Organizers of the upcoming Modern Sex Conference at OSU recently sought approval to bring in a speaker for that event by presenting a partial description of the speaker in question as a writer and sex advice columnist. However, as arrangements were being made to complete the contract for the speaker, it became clear to those providing taxpayer funding for the conference that the speaker, in fact, is also a self-described pornographer with a significant online business in video pornography and related material. A decision was made by Student Affairs leadership that using public funds to cover a speaking fee and travel expenses for the speaker constituted an inappropriate use of those funds, and the speaker's appearance was thus cancelled.

Her travel was already paid for, and Taormino told OSU she'd come speak without the taxpayer money.
Here's the funny part: they state that they didn't know Taormino is a porn director. Also funny: their Student Health Services recommends Taormino's sex ed book (the "related material?"). Funnier: they still have a porn director on the lineup, described as the winner of the 2010 Feminist Porn Awards.
Wait, even funnier: the conference is called "Modern Sex."
It's like a slapstick comedy of hypocrisy and hyperbole, except the decision makers don't seem to realize that they are not operating in a vacuum. The online momentum on this is really quite remarkable: people are pretty upset. The students are riled and have started a petition; and as of today Steven Leider, the point person for speaker negotiations (also the LGBT Outreach and Services Coordinator) resigned over the issue. It's actually not all that funny.
When a respected institution invites a speaker, we expect them to do due diligence: considering that Taormino was the event's keynote, we expect that an institution spending taxpayer dollars and deeply concerned with the appearance of how those dollars are spent would know how to use The Google – on the keynote speaker, at the very least. That they feigned a bait-and-switch of how Taormino was represented to anyone looking at the materials is truly disgraceful. And not very believable.
So I'm just trying to figure this all out. There seem to be two issues here. Aside from the he-said, she-said (and no ze-said) about Taormino allegedly being misrepresented, it's clear that they still have a pornographer on the lineup. So creating porn can't be the real issue. It must be about the money.
Oregon State University is doing a huge disservice to its students. Not only in missing the opportunity to have Taormino speak (an already-vetted speaker at dozens of universities) – but in assuming the students are ignorant about how taxpayer-speaker money is spent. Tristan Taormino takes private money to make pornography (among other sex ed products). OSU does not give speakers money to make products – unless OSU has something they need to tell us about paying for the creation of Ann Coulter's 2002 book "Slander: Liberal Lies About the American Right."
OSU would not be giving Taormino taxpayer money to make porn, or to "fund pornography." They would be giving her taxpayer money to speak. The difference is immensely important.
But hey – OSU has a reputation to uphold: they are clearly and firmly a Coulter-porn supporting institution. No two sides about it.
I think that the final disgrace of Oregon State and its behavior around Modern Sex is how OSU now looks compared to other universities – and how they're comparing to the opportunities those teaching institutions provide to their students.
Disappointed Oregon State students can take comfort that Playboy's welcome re-visit to Oregon State last week searching for women to appear in the magazine's spread "The Hottest Girls of the Pac-10" will likely not be fruitless.
But since they're cool with Playboy trolling the campus, would it then be okay for Taormino to speak if Hef sponsored it instead?