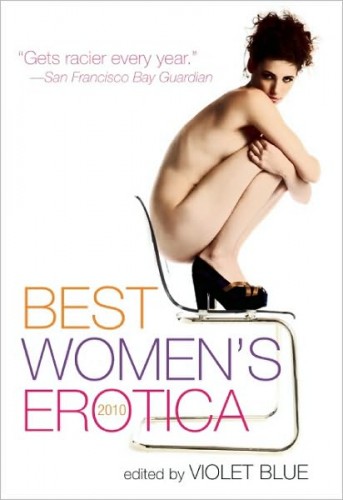 UPDATE: Wait for the next post at 7pm PST to comment and win! The first ten commenters on the NEXT post "TinyNIbbles Commenters Are Sexy" will win :D
Hi! You know – I adore you, dear readers. But in case you didn't know, I asked Cleis Press if I could give some of you signed copies of my books, and they said yes! It's my wish to show you my deep appreciation for hanging out with me and being supportive. It's not one of those giveaways where someone is trying to get you to join, follow, or trick you into spamming people with a sales link. I just want to send you a book to say a very sincere thank you.
At 6pm PST (9pm EST) today, I'll do the first giveaway on Twitter @violetblue. If you're on the service, watch my Twitter account @violetblue for the 6pm tweet saying what to do. The first ten responses get signed books, shipped to you from Cleis Press.
If you miss the opportunity, one hour later (7pm PST/10pm EST) I will tell you here on my blog how ten more readers can get a second chance to win.
One book per person; I have copies of Smart Girl's Guide to Porn, Smart Girl's Guide to the G-Spot, Seal It With A Kiss, Lust: Erotic Fantasies for Women, Girls on Top, Just Watch Me, Ultimate Guide to Fellatio (new edition, including Mary Roach), Ultimate Guide to Cunnilingus (new edition with Margaret Cho), Best Women's Erotica 2009, Best Women's Erotica 2010.
I can't 100% guarantee which book you will get, but think of your top three picks to better your chances of getting one you want :)
BIG THANKS to indie, women-run Cleis Press for not only publishing me, but letting me give their books away to you! If you're on Twitter and want to keep up with my books, please do follow them or friend them on Facebook or give them a quick "like".