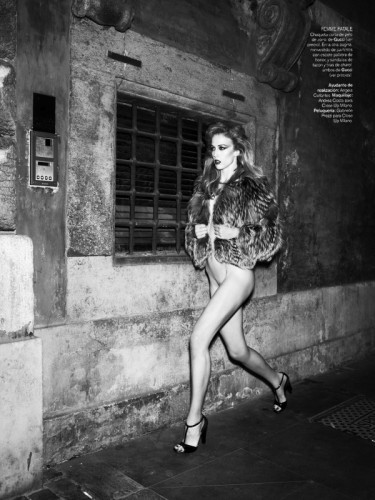 The current issue of Spanish Vogue has a very sexy interpretation of La Dolce Vita (possibly my all-time favorite film) starring slim, lovely model Raquel Zimmermann. In my dream world this would be replayed starring certain Mad Men actors — but then, perhaps that Dolce Vita undercurrent is what makes Mad Men so very much the complex cocktail it is.
At a recent high-profile local tech party, I heard some asshole say he had "a Pete Campbell kind of expense account, if you know what I mean." He was looking for a boozy upscale restaurant to take his newly-acquired, garden-variety skanky tech PR chicks to, after the party. The cliches are no longer just in "beta."
Marcello, where are you? I feel so lost here right now.
The whole shoot is here on Fashiontography and it is full of sexy nudity.